We've been working towards this moment for quite some time, and now it's finally here.We're thrilled to finally present our activated cashews to you!
Why 2DiE4 Activated Cashews?
We love cashews, that's for sure. Even "regular" organic cashews taste pretty good. But we couldn't help but wonder: what would happen if we got our hands on truly raw cashews and activated them? The taste explosions were beyond our wildest imagination 😉.
Until now, we couldn't find a supplier who could offer us truly raw organic cashews, as they need to be raw to be activated. But now, we've finally found them at Atlantisfood. Here, we can source truly raw cashews from fair production.
I'll tell you in detail about the cultivation, harvesting, and production of our cashews at the next opportunity. Because I know that ecologically and ethically produced products are just as important to you as they are to us.
The Benefits of Activated Cashews
Just like with all our other nuts and seeds, the activation process brings out the best in cashew kernels.
The cashews are initially soaked in saltwater. We've experimented extensively to find the perfect balance: what type of salt? How much salt? How much water? How long to soak? We kept at it until we were thrilled with the results. Subsequently, the kernels are gently dried at low temperatures over an extended period.
The 2DiE4 activation process simulates the germination process, extracting the maximum available minerals from our cashews for you and your body. And, of course, for us as well 😉. If you'd like to learn more about the activation process, check out this Article, "What Are Activated Nuts?"
The low temperatures during drying preserve the ingredients of our activated cashews and ensure that vitamins, proteins, and fats remain intact.
Additionally, our activation process makes our cashews easier to digest and gives them the wonderful 2DiE4 crunch. You simply won't find anywhere else!
Why Choose Activated Cashews over Roasted?
The low drying temperatures are crucial because, you see, the majority of cashews you find in supermarkets are roasted or exposed to high temperatures during the shelling process. This means that the heat destroys many valuable ingredients, such as vitamins and proteins.
Heating or roasting is particularly detrimental to the healthy unsaturated fats found abundantly in cashews. They break down when heated, transforming into unhealthy saturated fats. In the worst cases, trans fats can even form, which have well-established negative effects on metabolism.
So, remember for the next time: choose activated cashews over the usual ones! They're simply much better for you!
What's Inside Activated Cashews?
Cashews provide you with a wide array of healthy ingredients. They're rich in magnesium, which benefits muscles and nerves, as well as iron, which is especially important for women and vegans. Calcium and phosphorus contribute to strong bones and healthy teeth. With about 20% protein content, cashews are a great protein source, which is of interest to vegans. Their fat content, at around 45%, is relatively low, making them lower in calories compared to other nuts. The majority of this fat consists of healthy unsaturated fats, which have positive effects on the cardiovascular system and can help regulate high cholesterol levels.
What Can Tryptophan in Cashews Do?
A unique feature of cashew kernels is their high tryptophan content. This amino acid is an essential component of serotonin, colloquially known as the "feel-good hormone." It can have various effects, such as mood enhancement, relaxation, weight reduction, and promoting better sleep. While cashews can't treat depression, they are rightfully known as "good mood nuts."
What Do Activated Cashew Kernels Taste Like?
Now, the question remains: what about the taste of activated cashews??? Is it really as fantastic as we initially suspected?
What can I say... we practically only eat activated cashews now 😂! The taste is unbelievably good, words can hardly do it justice! Those taste explosions we mentioned? They've definitely come true 😊!
Before I keep writing on and on, just get our new activated cashew kernels and see for yourself!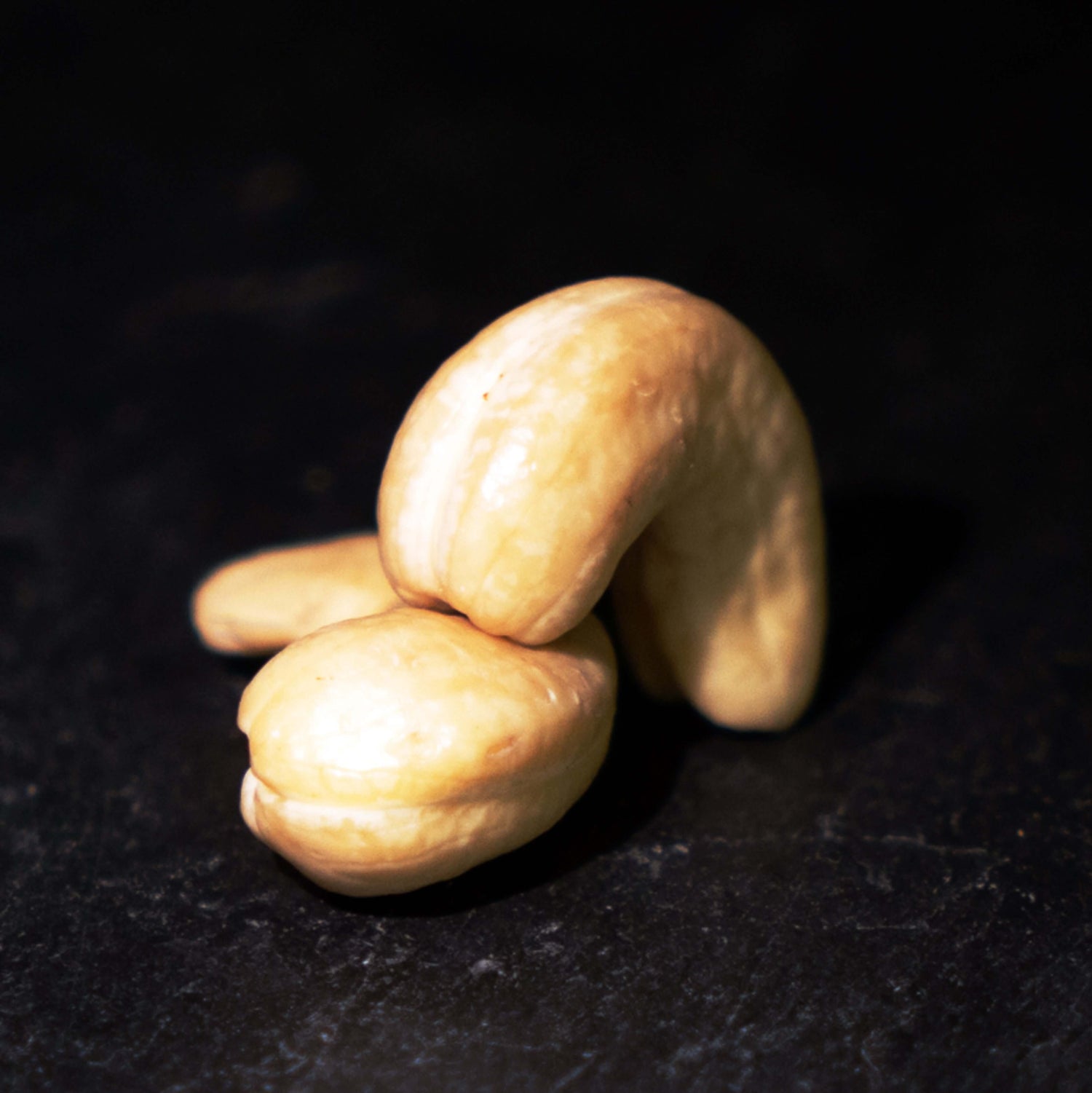 Activated Organic Cashews
1oog
8,90 €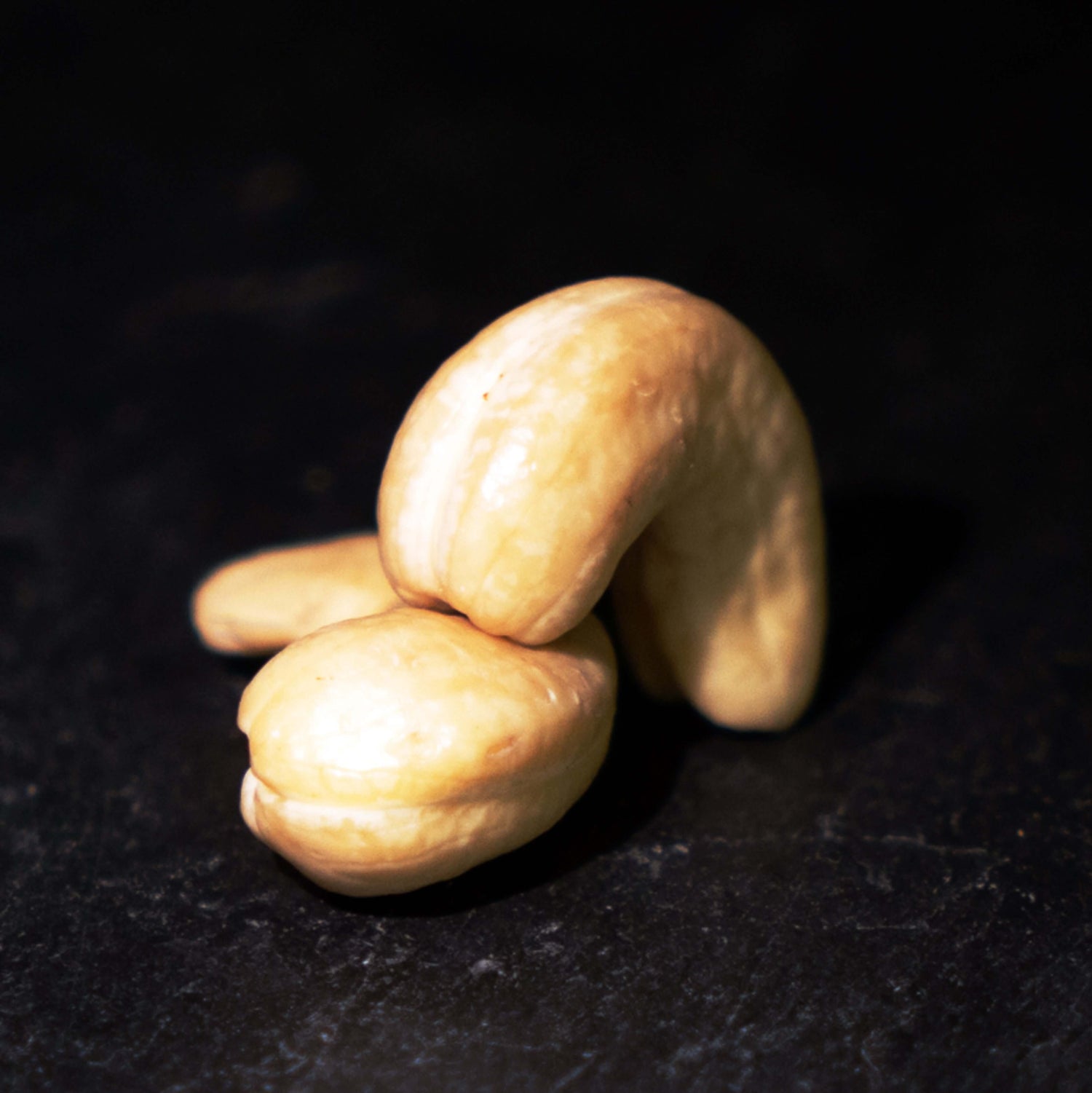 Activated Organic Cashews
250g
20,90 €
Activated Organic
Nut Mix
100g
8,90 €