2DiE4 Live Foods
Activated Organic Cashews
Regular price

Sale price

8,90 €

Unit price

89,00 €

per

kg
Cashews from controlled organic cultivation
Activated.
Gluten-free.
Vegan.
Free of preservatives.
Hand crafted in Bavaria.
Ingredients: Cashews*(Flores and Bali, Indonesia), spring water with < 0.2% dissolved Croatian sea salt.
*from organic farming

Store well sealed and cool.
Attention: May contain pieces of shells and traces of other nuts.
Our cashews are sustainably and ethically cultivated, harvested, and processed. Here you will find relevant information about our manufacturer.
Cashews · Your Benefits
Cashews from organic cultivation on the islands of Flores and Bali in Indonesia. It's essential to us that our cashews are grown, harvested, and shelled under humane and fair conditions.Cashews contain approximately 45% healthy fats, 20% plant-based proteins, as wellas abundant magnesium and iron. Notably, they have a high level of tryptophan, an amino acid essential for producing the "happiness hormone"serotonin in the body.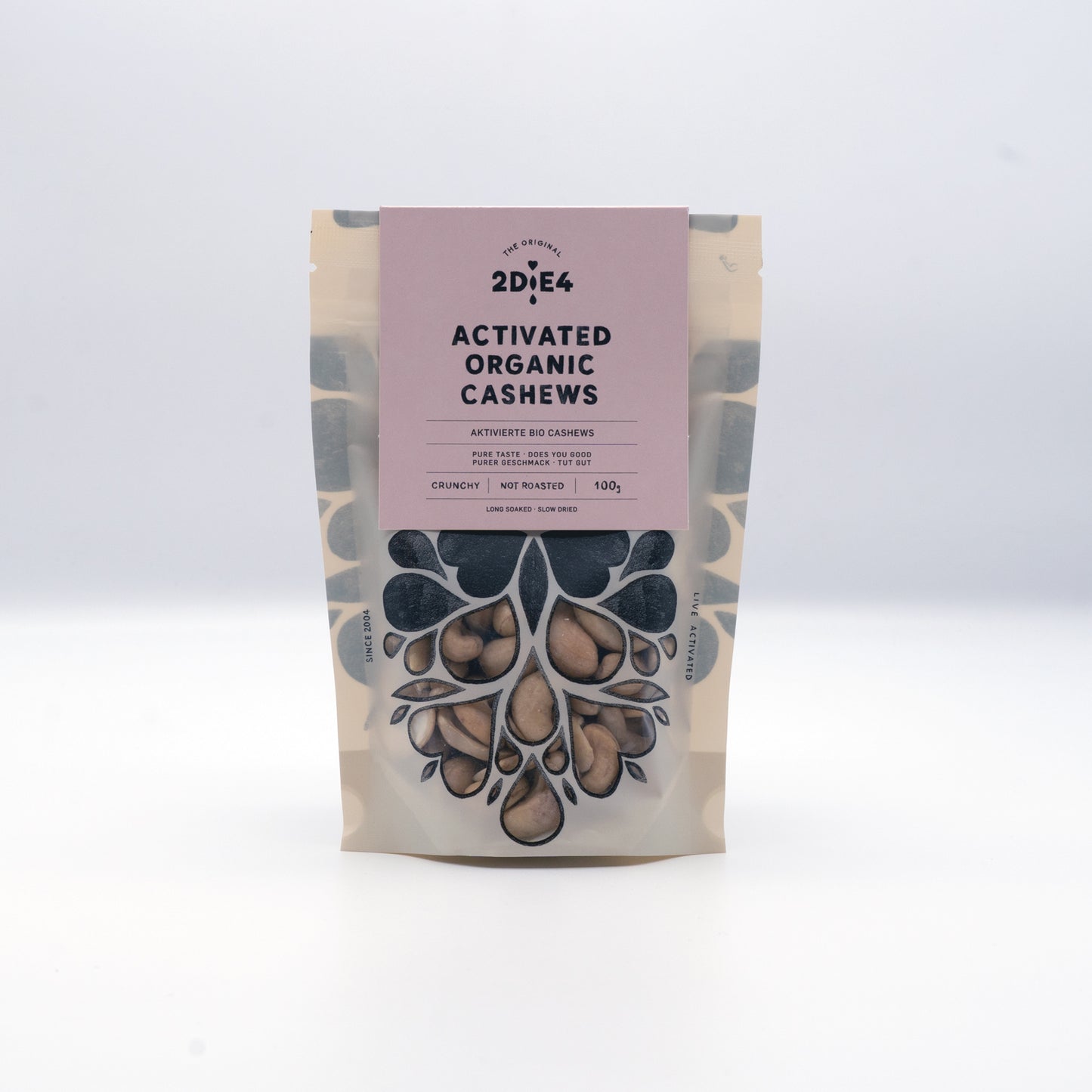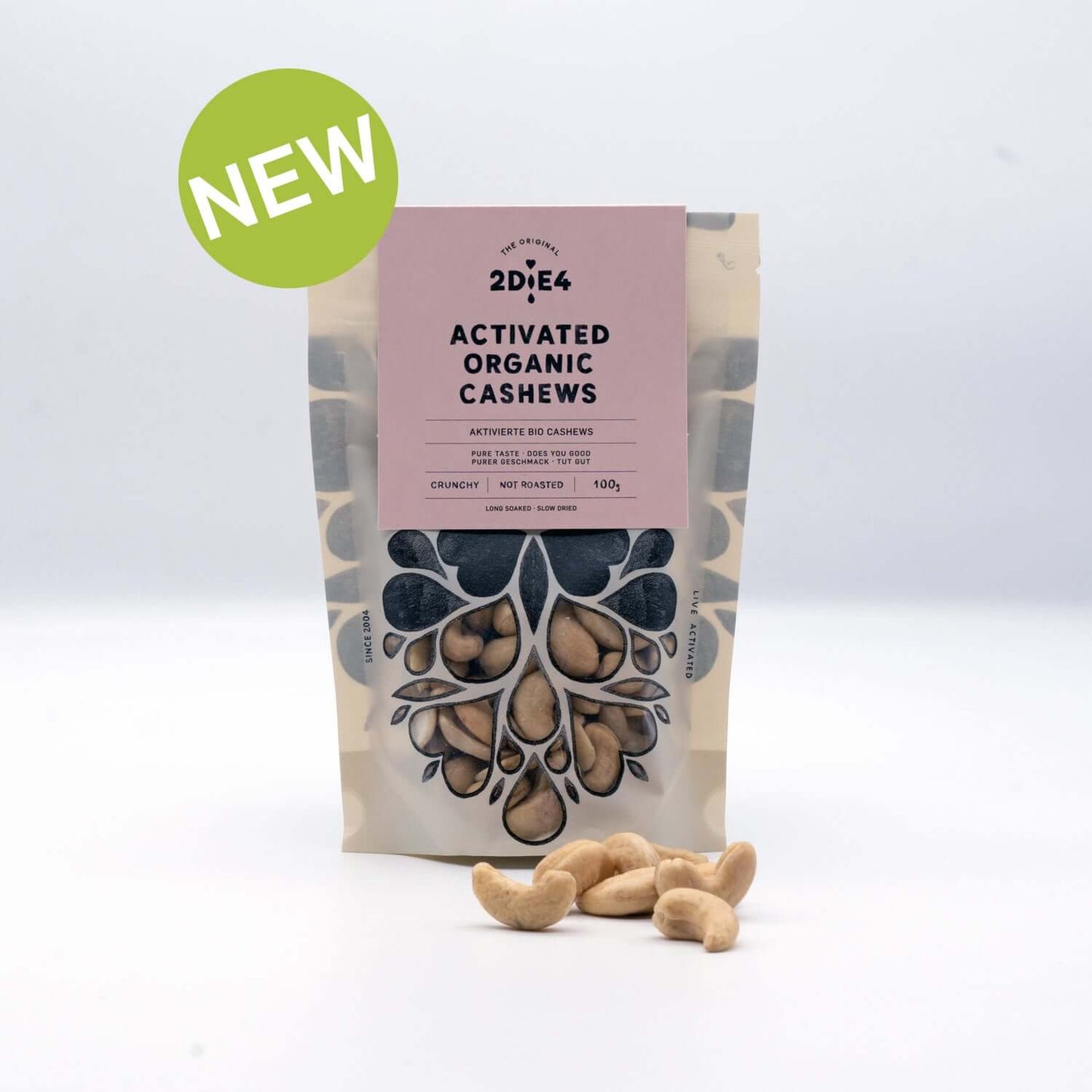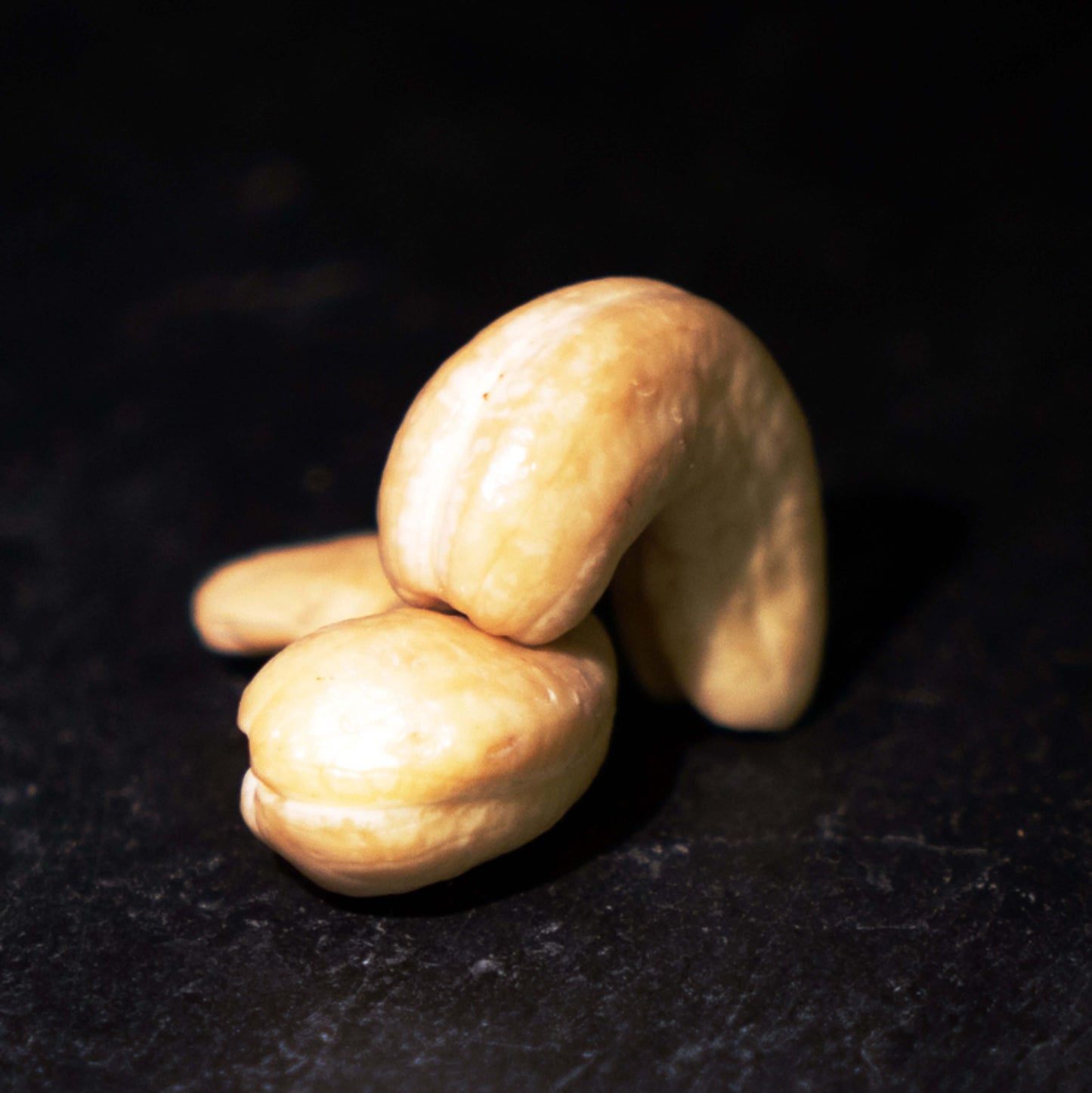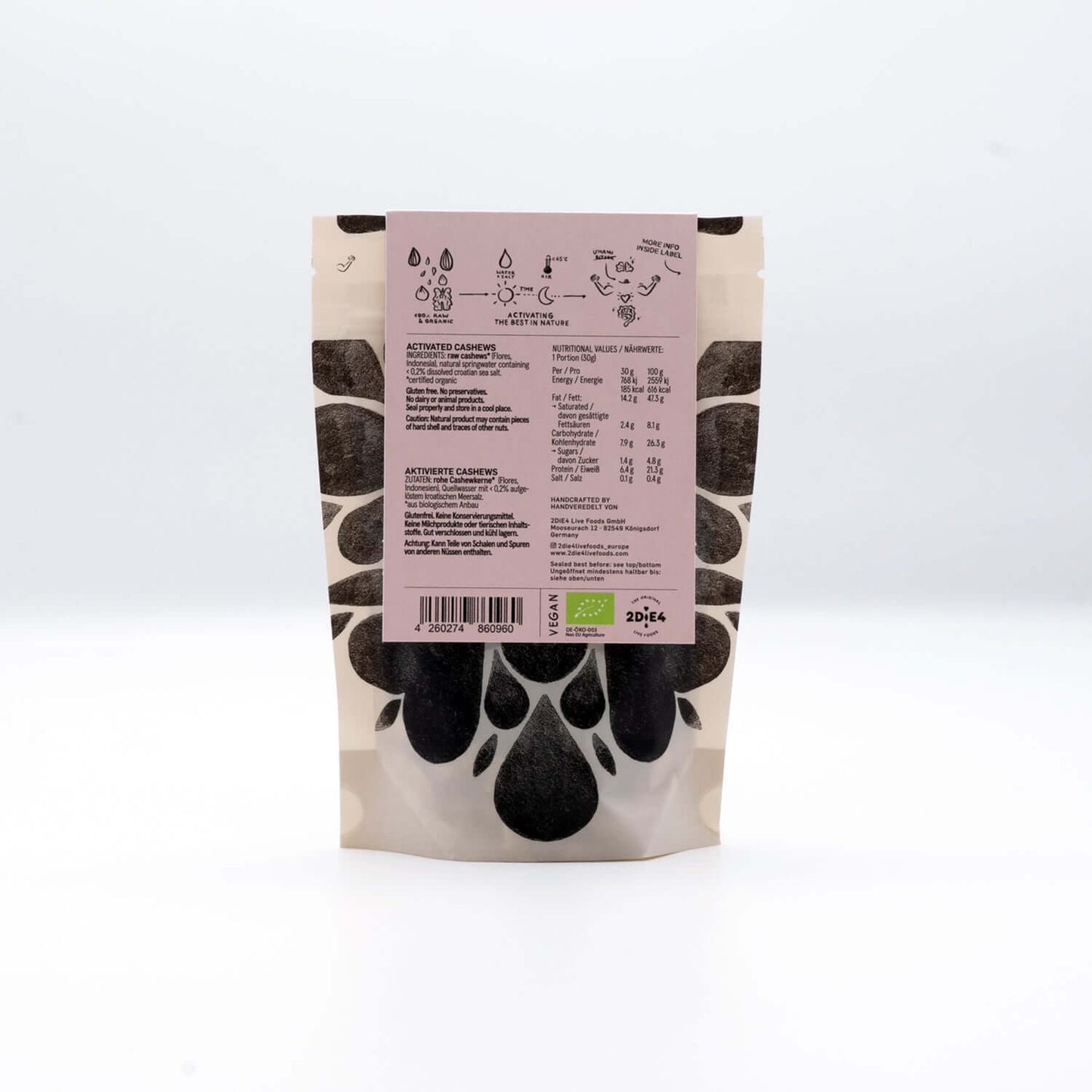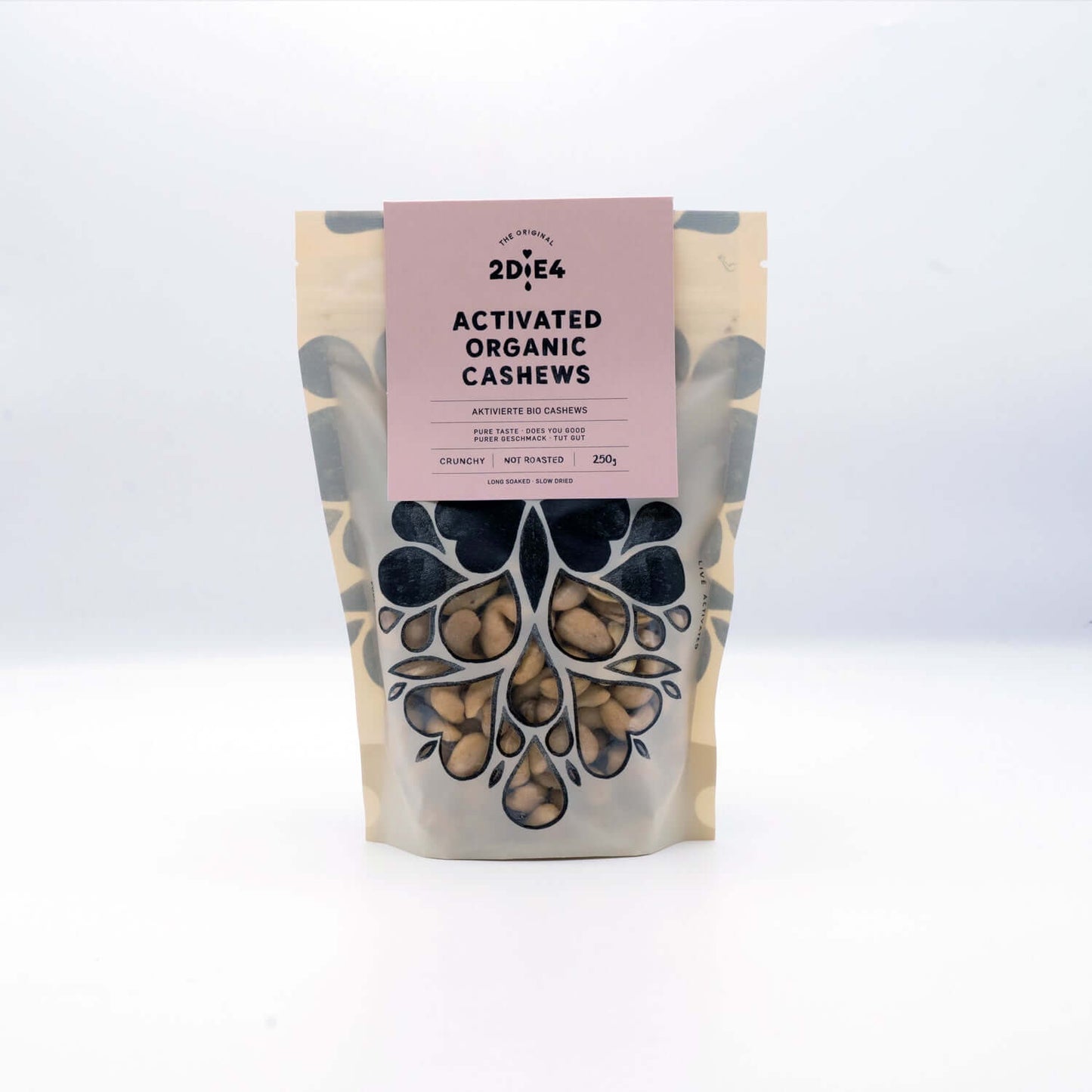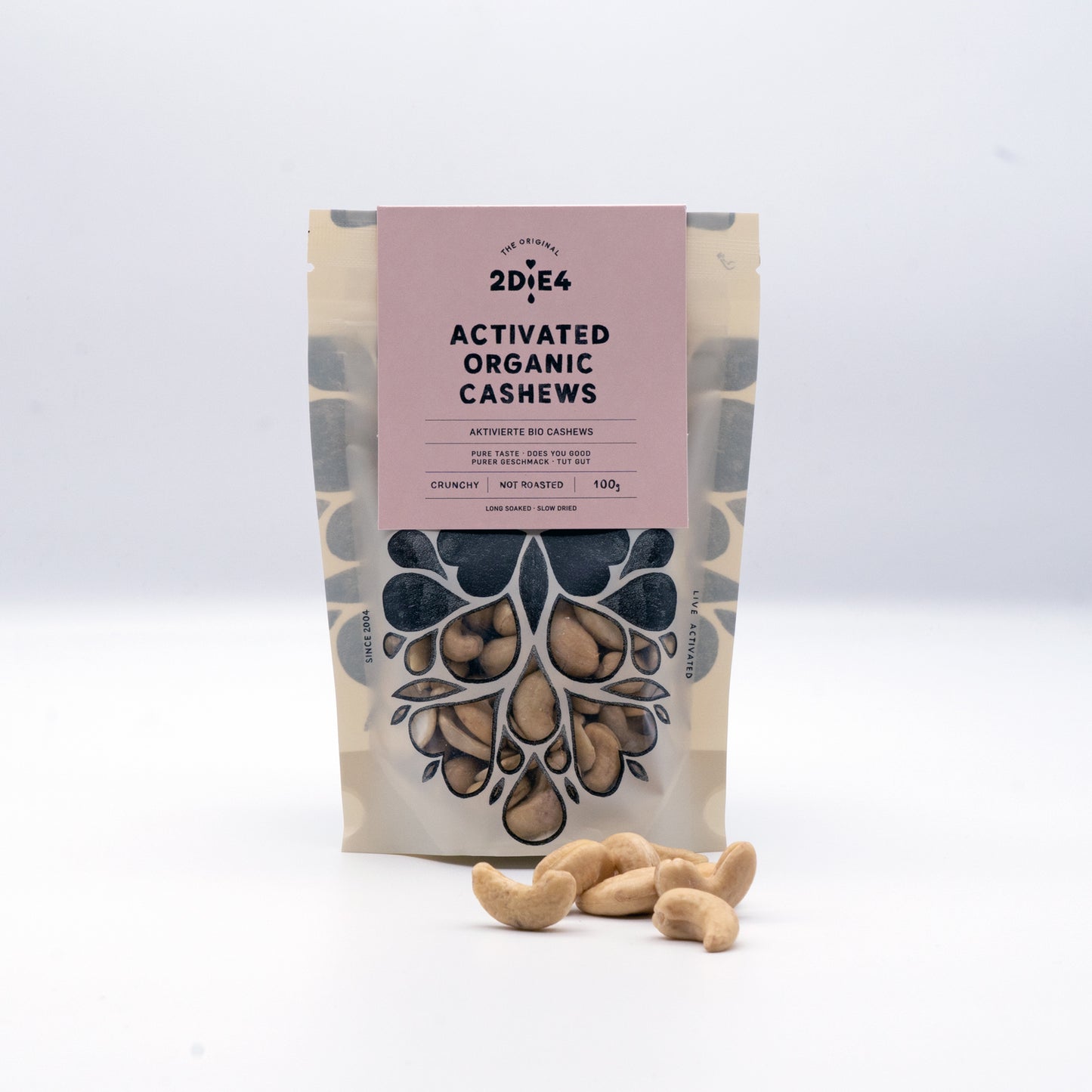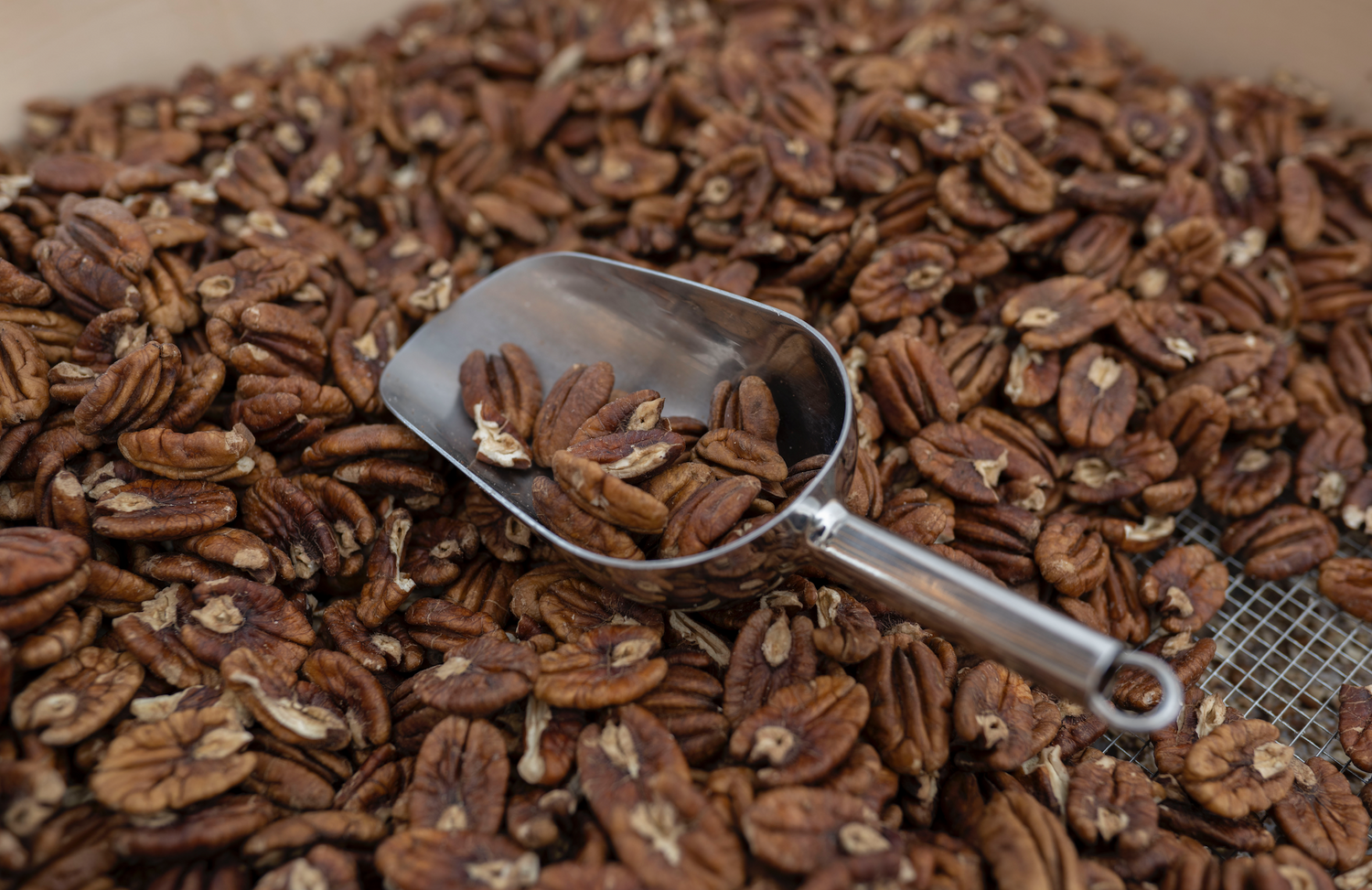 Learn more about our organic nuts
Only the best quality, from family owned farms and from controlled organic cultivation. Activated and refined in Bavaria - simply 2DiE4.
Discover more