2DiE4 Live Foods
Activated Organic Walnuts
Regular price

Sale price

6,90 €

Unit price

69,00 €

per

kg
Walnuts from controlled organic cultivation
Activated.
Gluten-free.
Vegan.
Free of preservatives.
Handcrafted in Bavaria.
Ingredients: Walnuts* (Shumen, Bulgaria), spring water with <0.2% dissolved Celtic sea salt.
*from organic farming
Store tightly closed and cool.
Attention: May contain parts of shells and traces of other nuts.
Nutritional values
Walnuts · Your Benefits
Walnuts from organic cultivation in Bulgaria. Walnuts are among the healthiest nuts out there. They contain B-vitamins, Omega-3 fatty acids, numerous minerals, and antioxidants, benefiting the brain, heart, blood vessels, and muscles. They can enhance concentration, lower cholesterol levels, and aid in weight loss. Our activated walnuts are wonderfully mild and crunchy!
Walnut recipe idea
Very tasty and healthy Walnut Rucola Pesto by Dani Petri @ Letitcook.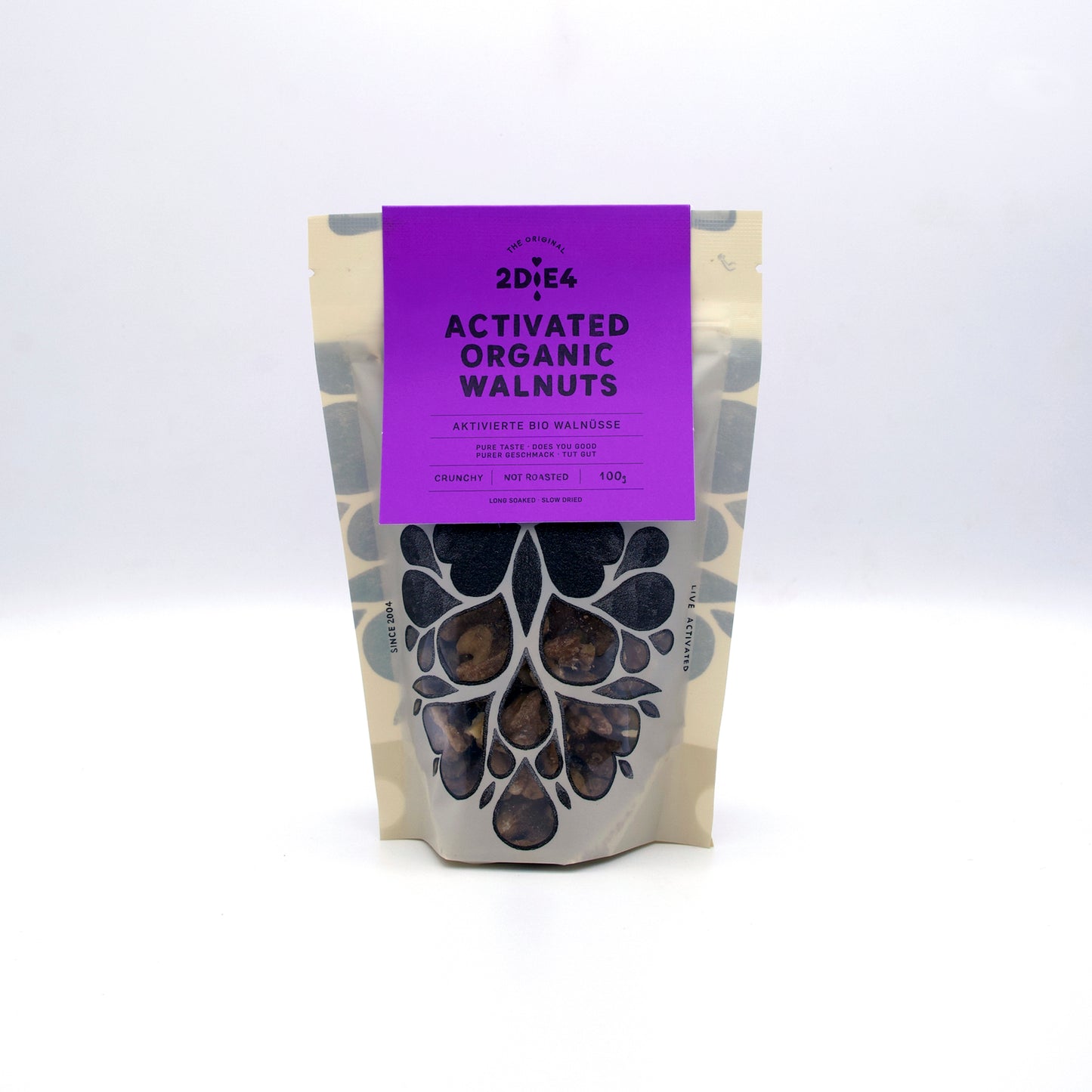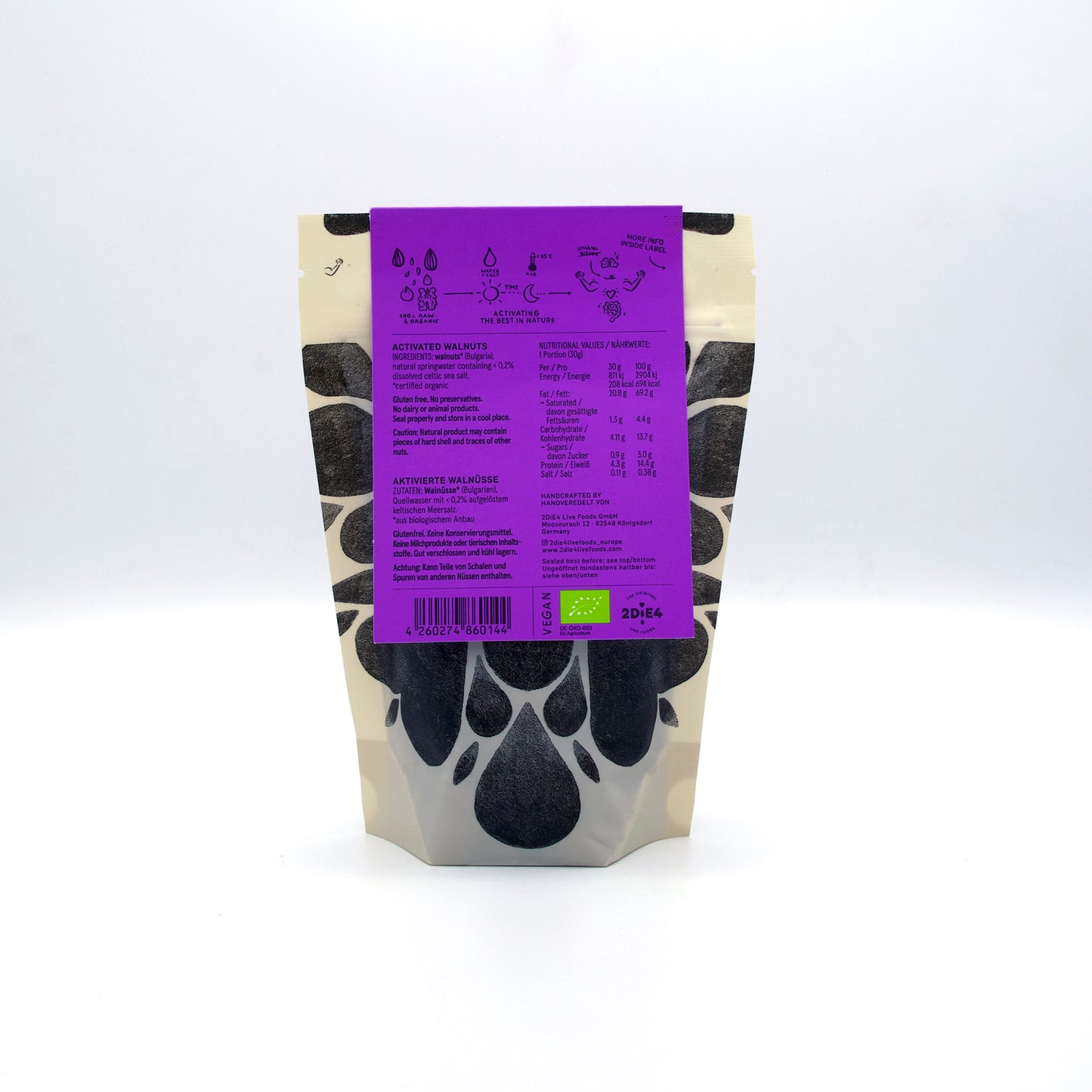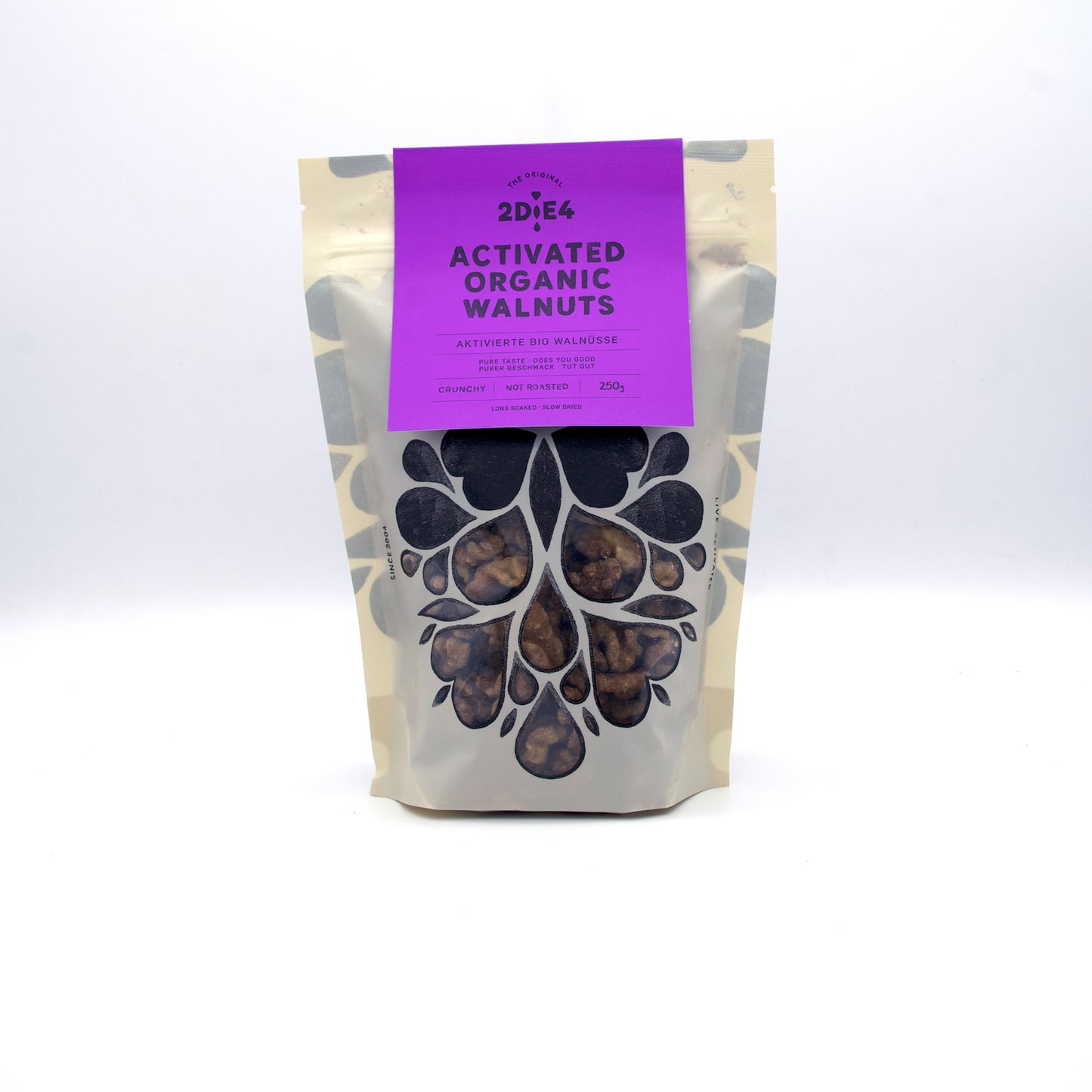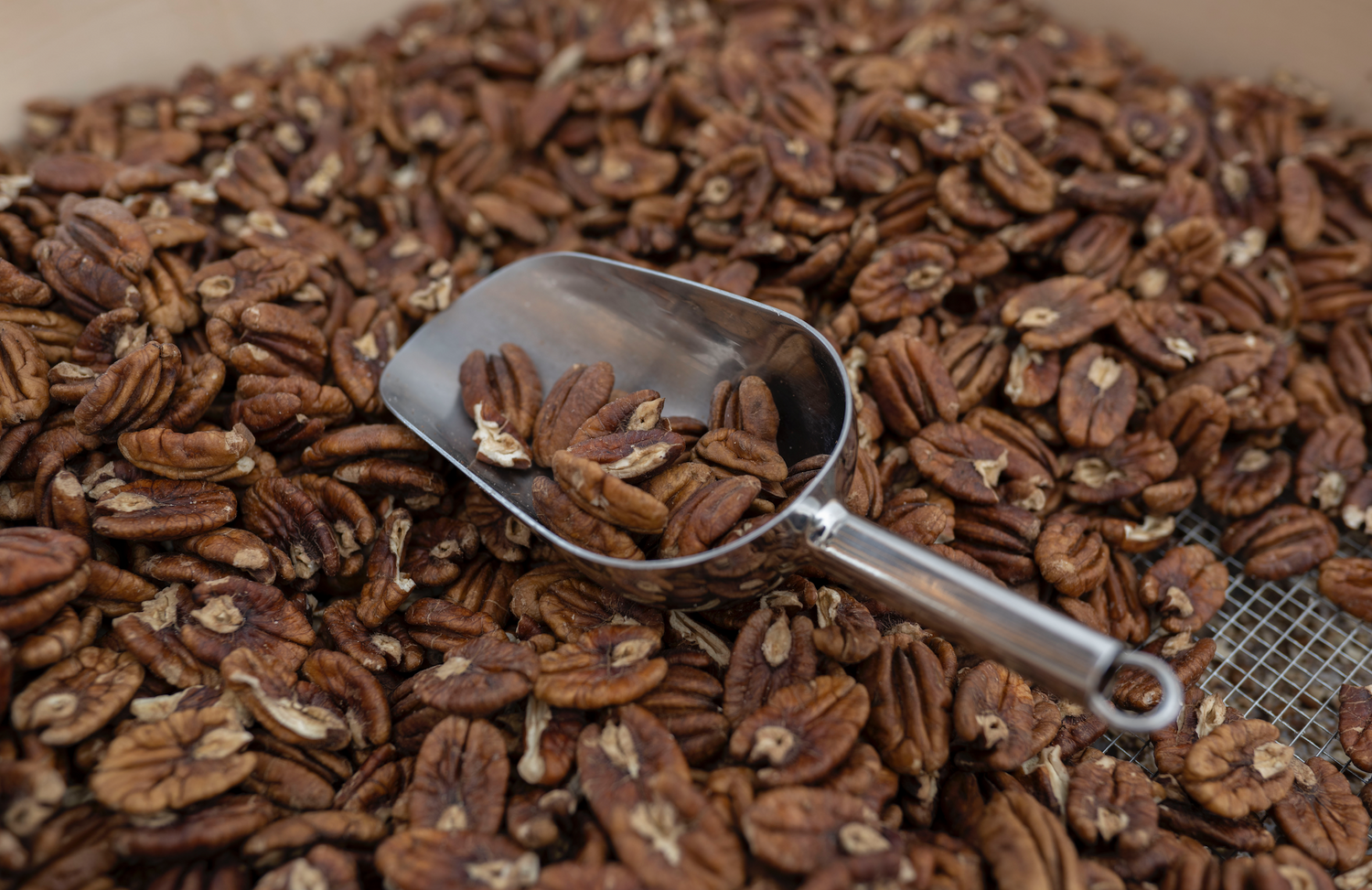 Learn more about our organic nuts
Only the best quality, from family owned farms and from controlled organic cultivation. Activated and refined in Bavaria - simply 2DiE4.
Discover more