2DiE4 Live Foods
Activated Organic Pistachios
Regular price

Sale price

11,90 €

Unit price

119,00 €

per

kg
Pistachios from controlled organic cultivation
Activated.
Gluten-free.
Vegan.
Free of preservatives.
Handcrafted in Bavaria.
Ingredients: Pistachios* (Extremadura, Spain), spring water with < 0.2% dissolved Croatian sea salt.
*from organic farming
Store tightly closed and cool.
Attention: May contain parts of shells and traces of other nuts.
Nutritional values
Pistachios · Your Benefits
Pistachios from organic cultivation in Spain. They are incredibly healthy and contain numerous valuable ingredients: a generous 18% plant-based protein, around 10% dietary fiber, and many minerals, especially potassium. Antioxidants and vitamin E have anti-inflammatory properties, while unsaturated fats protect blood vessels and the heart. By the way, the greener the pistachio, the higher the quality, as it retains valuable chlorophyll. This is quite rare!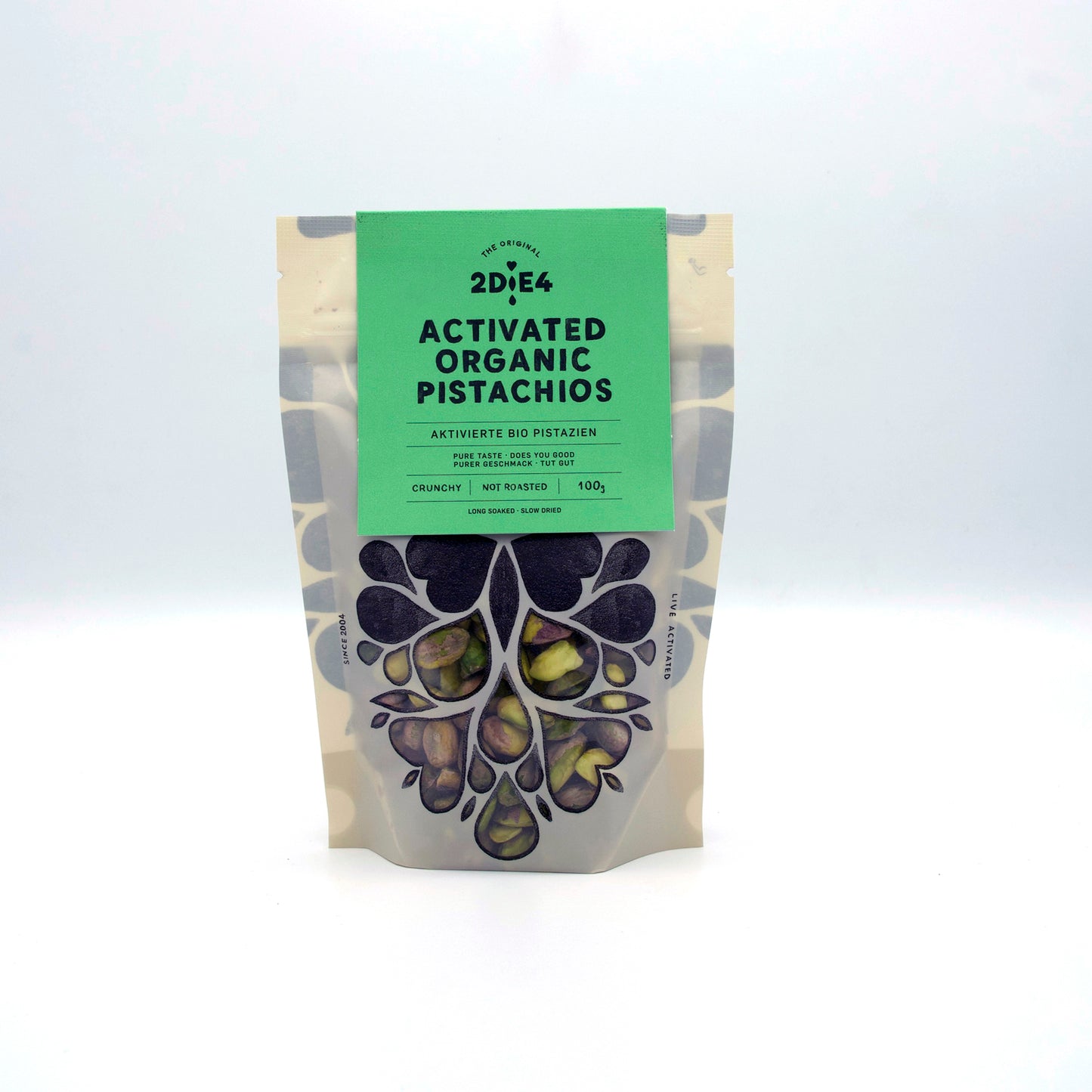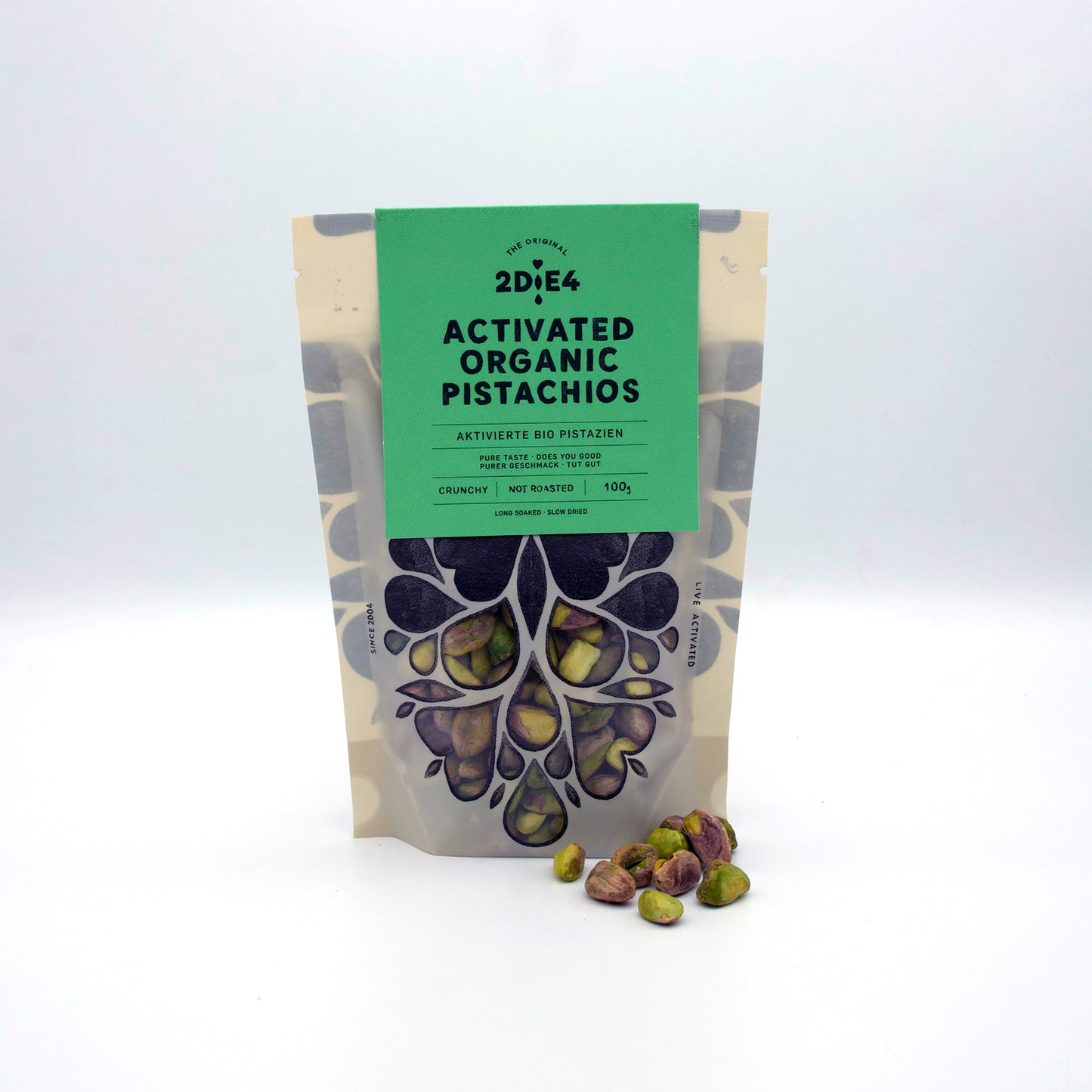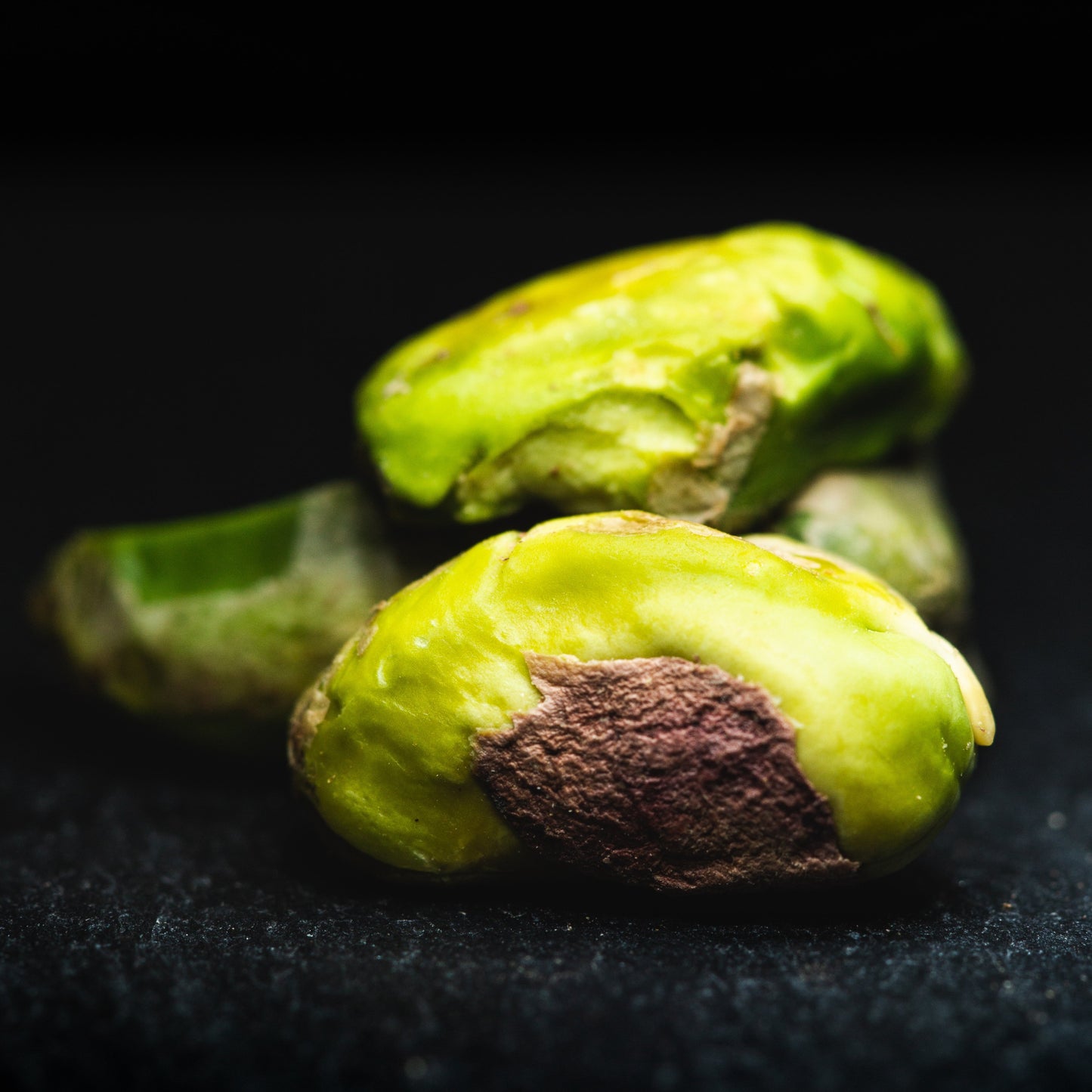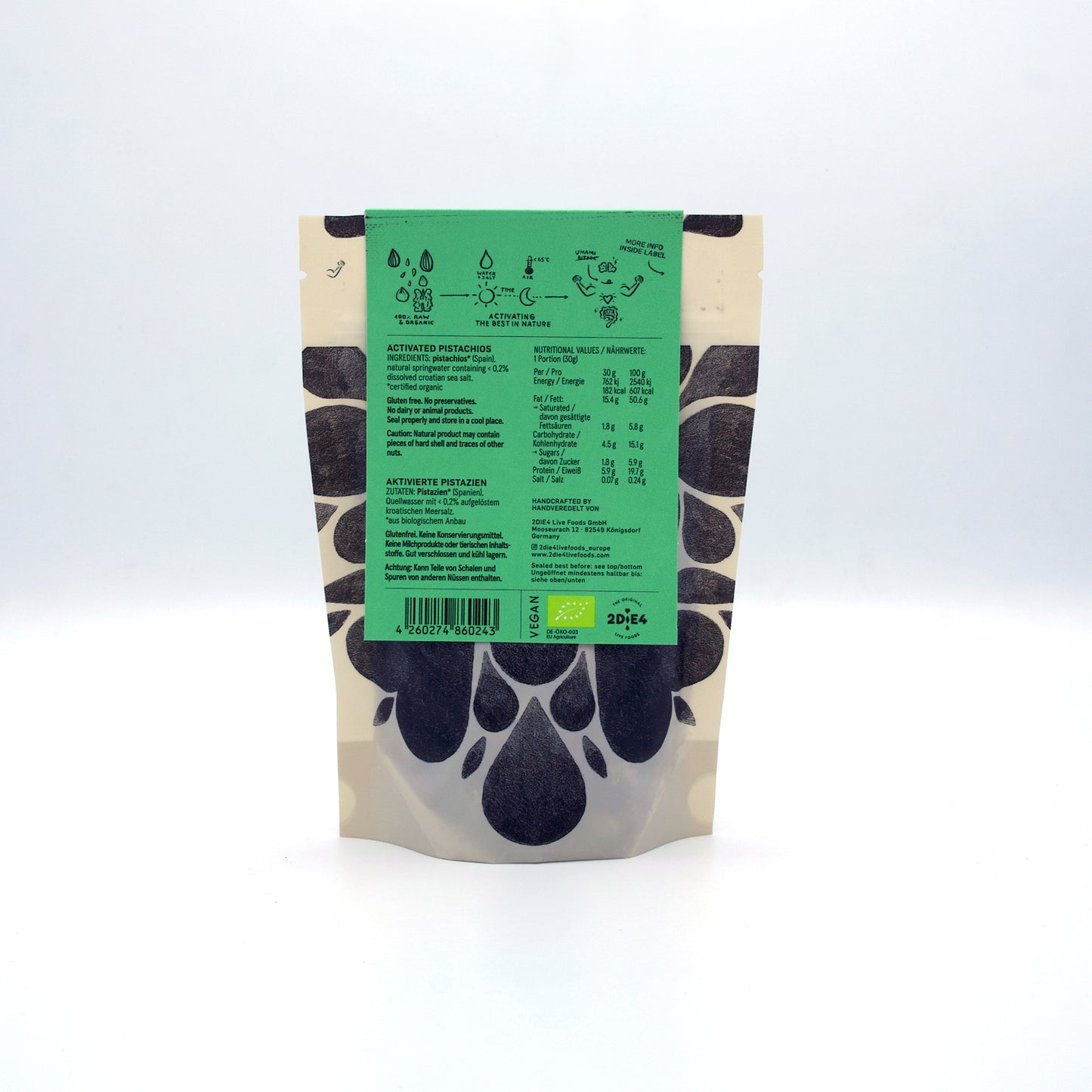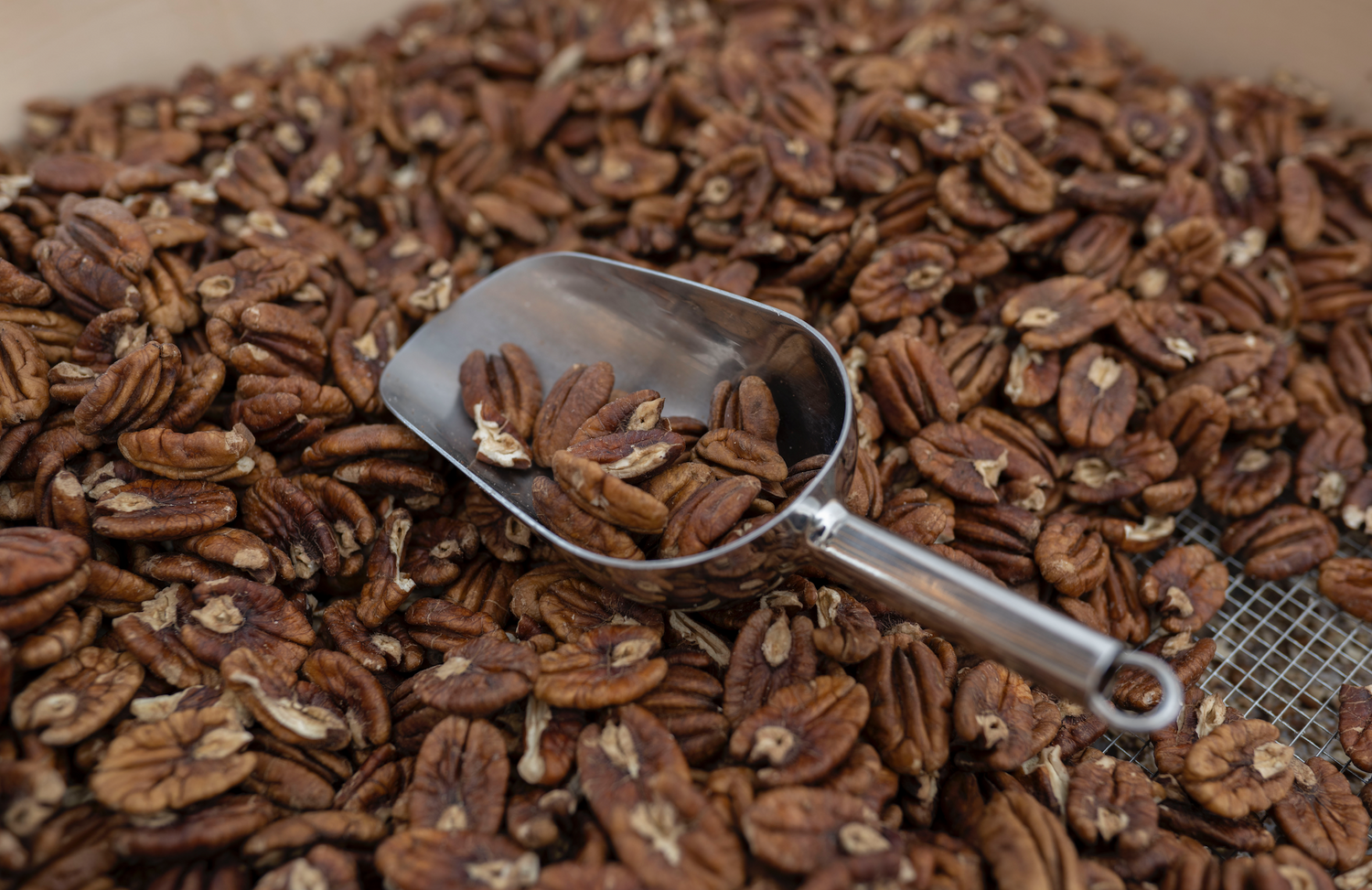 Learn more about our organic nuts
Only the best quality, from family owned farms and from controlled organic cultivation. Activated and refined in Bavaria - simply 2DiE4.
Discover more