2DiE4 Live Foods
Activated Organic Almonds
Regular price

Sale price

8,90 €

Unit price

89,00 €

per

kg
Almonds from Controlled Organic Farming
Activated
Gluten-free
Vegan
Free from Preservatives
Handcrafted in Bavaria
Ingredients: Almonds* (Andalusia, Spain), spring water with less than 0.2% dissolved Croatian sea salt
*Organic farming
Store in a cool and tightly sealed container
Caution: May contain shell fragments and traces of other nuts
Nutrition Facts
What Can Almonds Do?
A product of controlled organic farming in Andalusia, Spain, almonds are highly nutritious nuts. They contain low levels of saturated fats while being rich in monounsaturated fats, also known as healthy fats. Their content of plant-based protein, fiber, vitamins, and minerals should not be underestimated.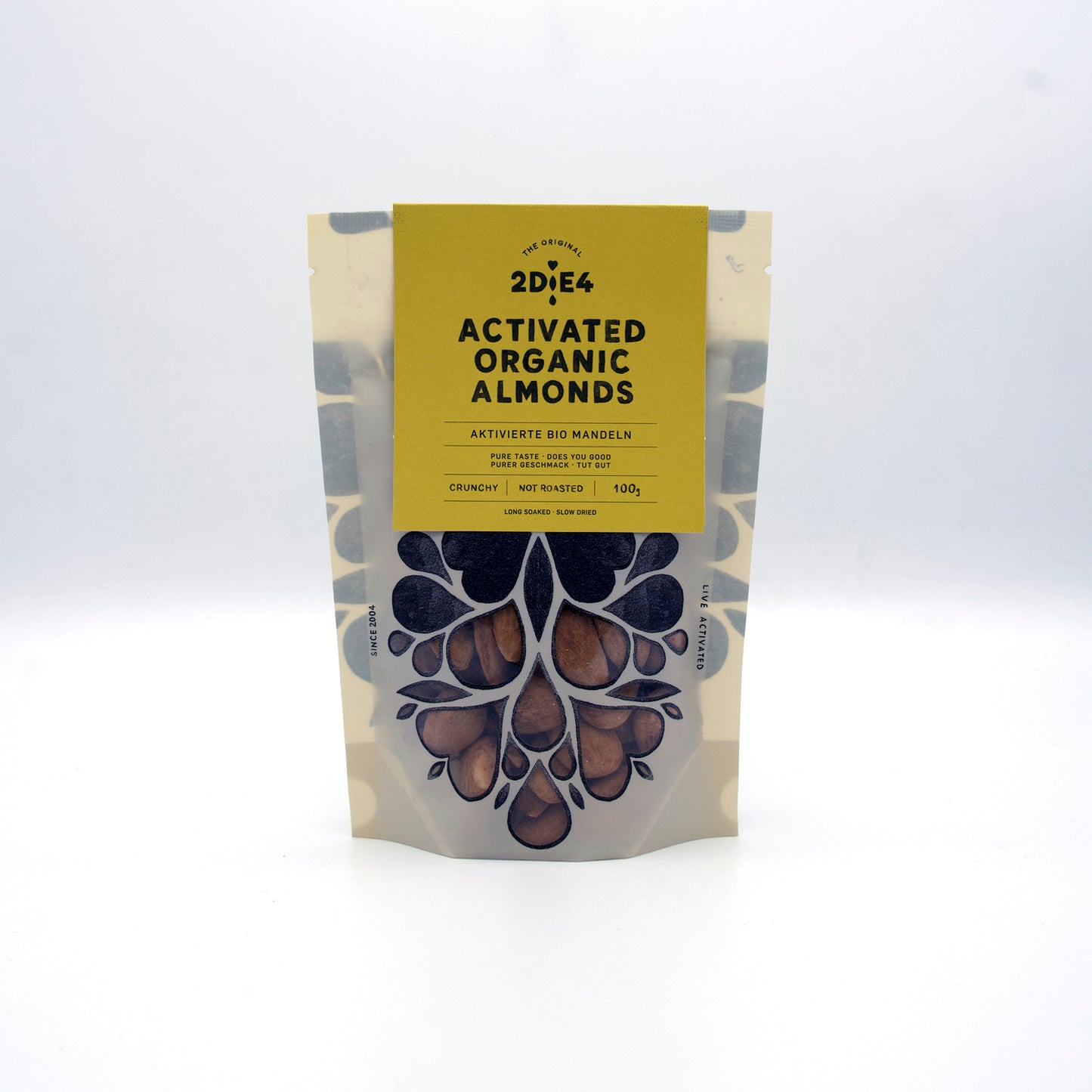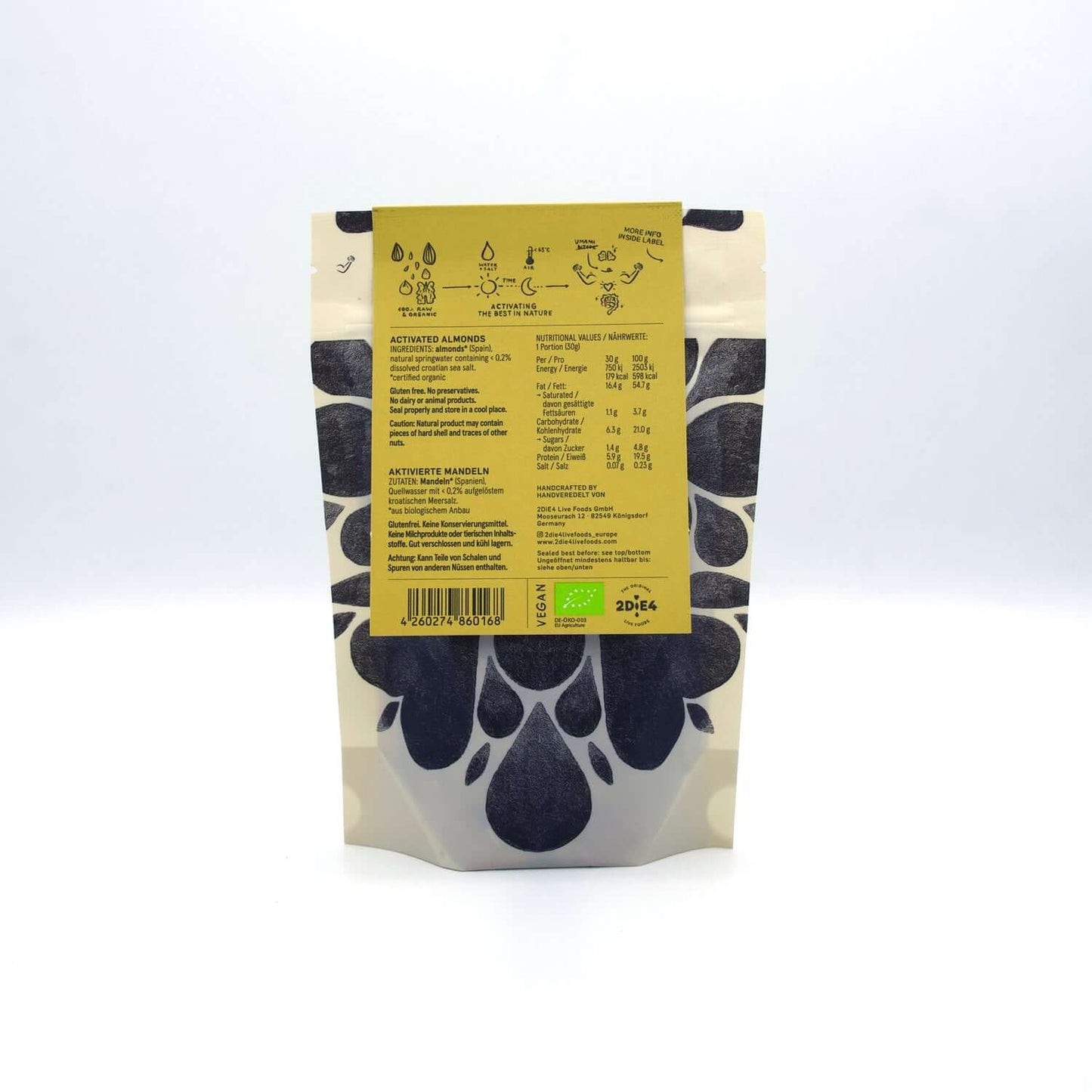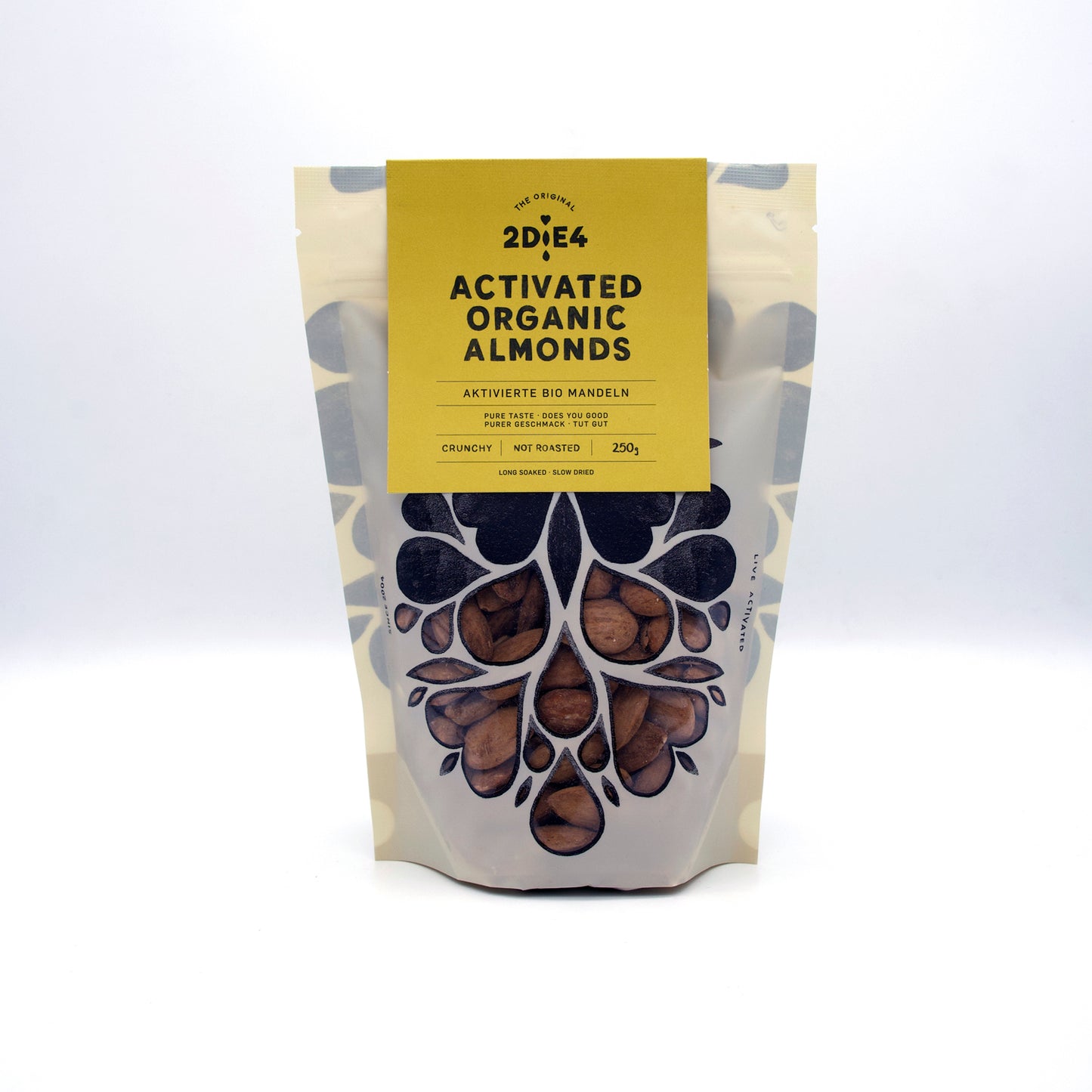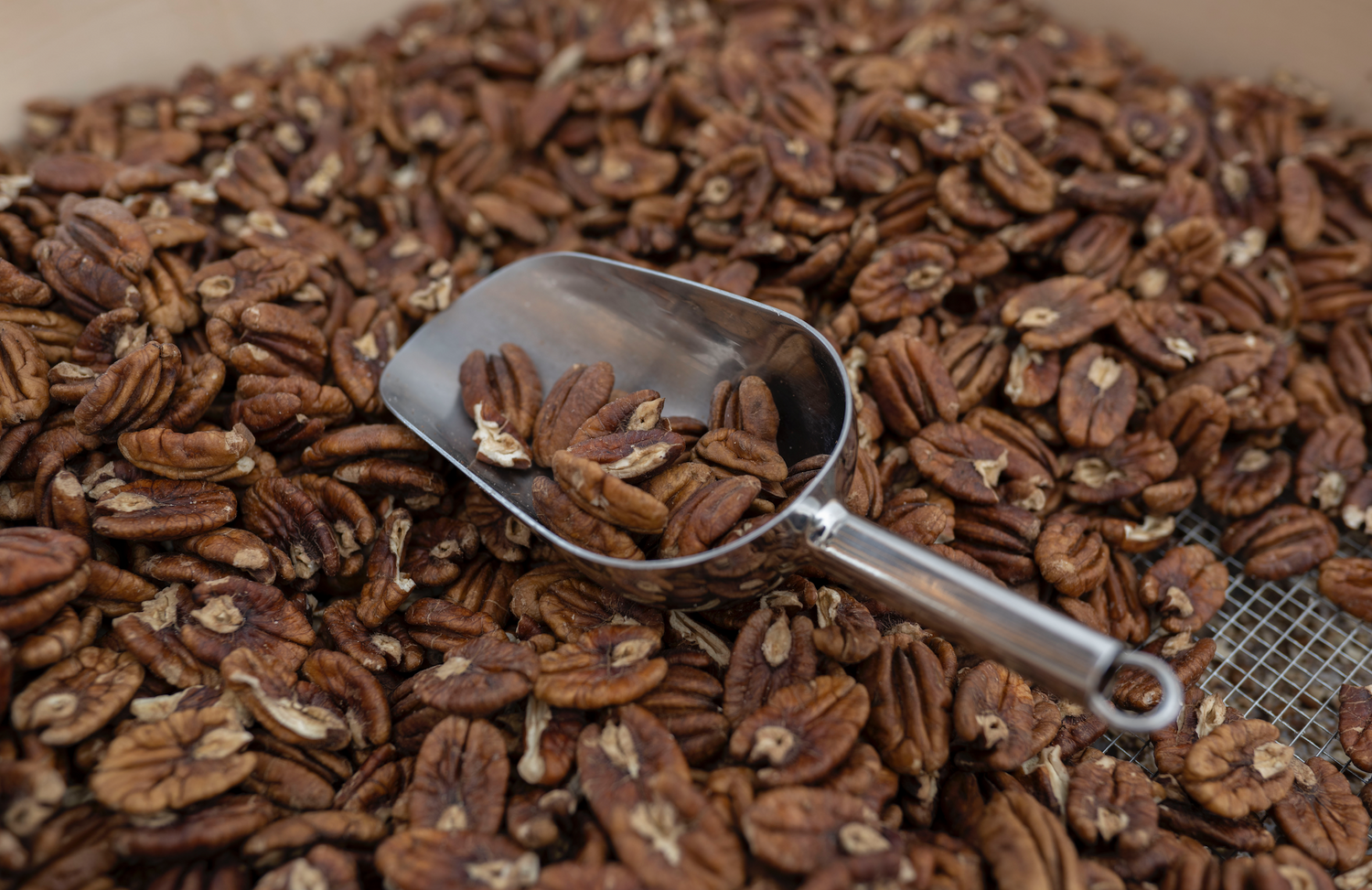 Learn more about our organic nuts
Only the best quality, from family owned farms and from controlled organic cultivation. Activated and refined in Bavaria - simply 2DiE4.
Discover more