2DiE4 Live Foods
Activated Organic Pumpkin Seeds
Regular price

Sale price

6,90 €

Unit price

69,00 €

per

kg
Pumpkin Seeds from controlled organic cultivation
Activated
Gluten-free
Vegan
Free from Preservatives
Handcrafted in Bavaria
Ingredients: Pumpkin seeds* (Bavaria, Germany), spring water with less than 0.2% dissolved Celtic sea salt
*Organic farming
Store in a cool and tightly sealed container
Caution: May contain shell fragments and traces of other nuts
Nutrition Facts
Pumpkin Seeds · Your Benefits
Pumpkin seeds from organic cultivation in Bavaria. Our pumpkin seeds come from a specific pumpkin variety specially bred for its delicate seeds, eliminating the need for laborious peeling. This ensures the preservation of particularly valuable antioxidants that protect against inflammation and support the immune system. Additionally, pumpkin seeds contain a substantial amount of magnesium and unsaturated fats.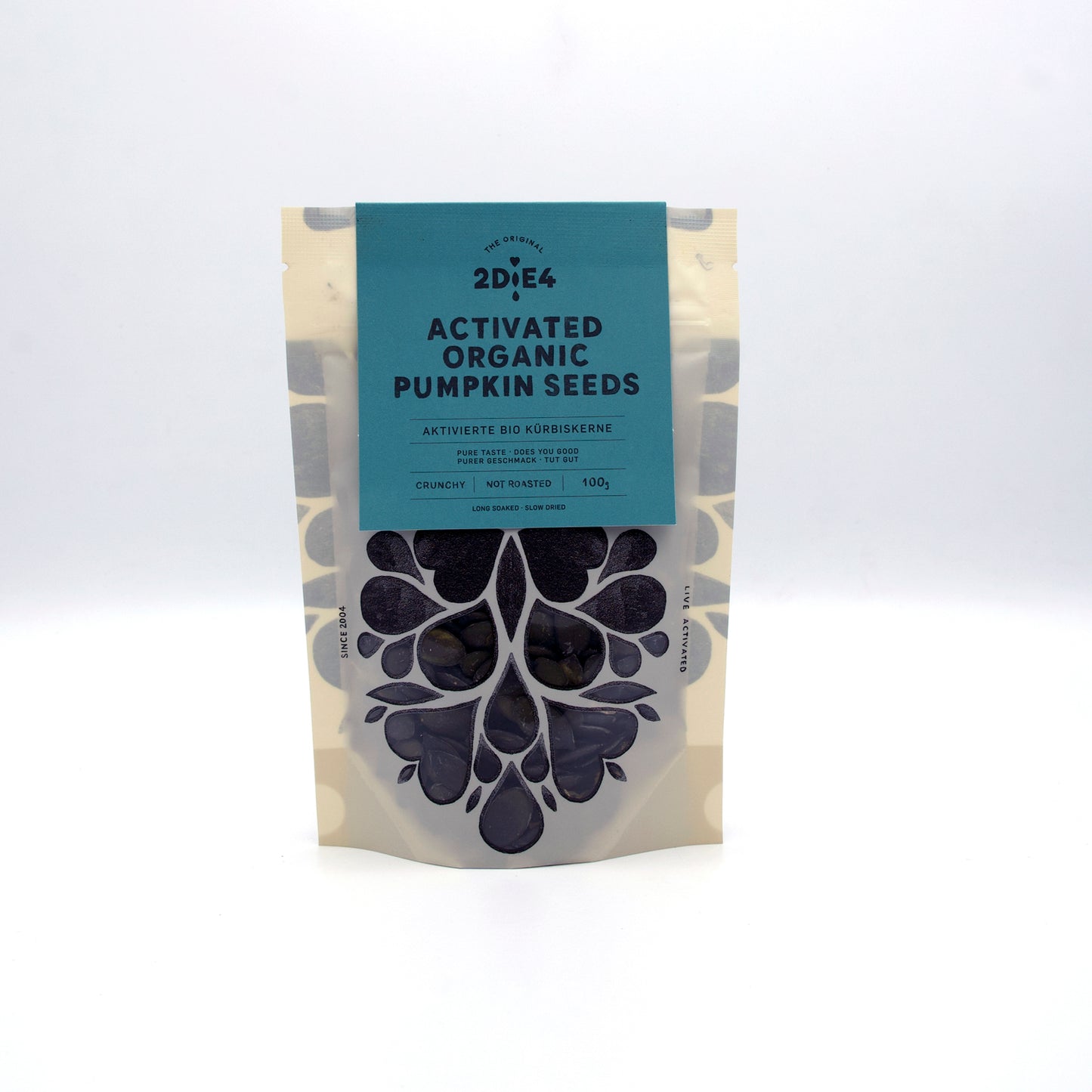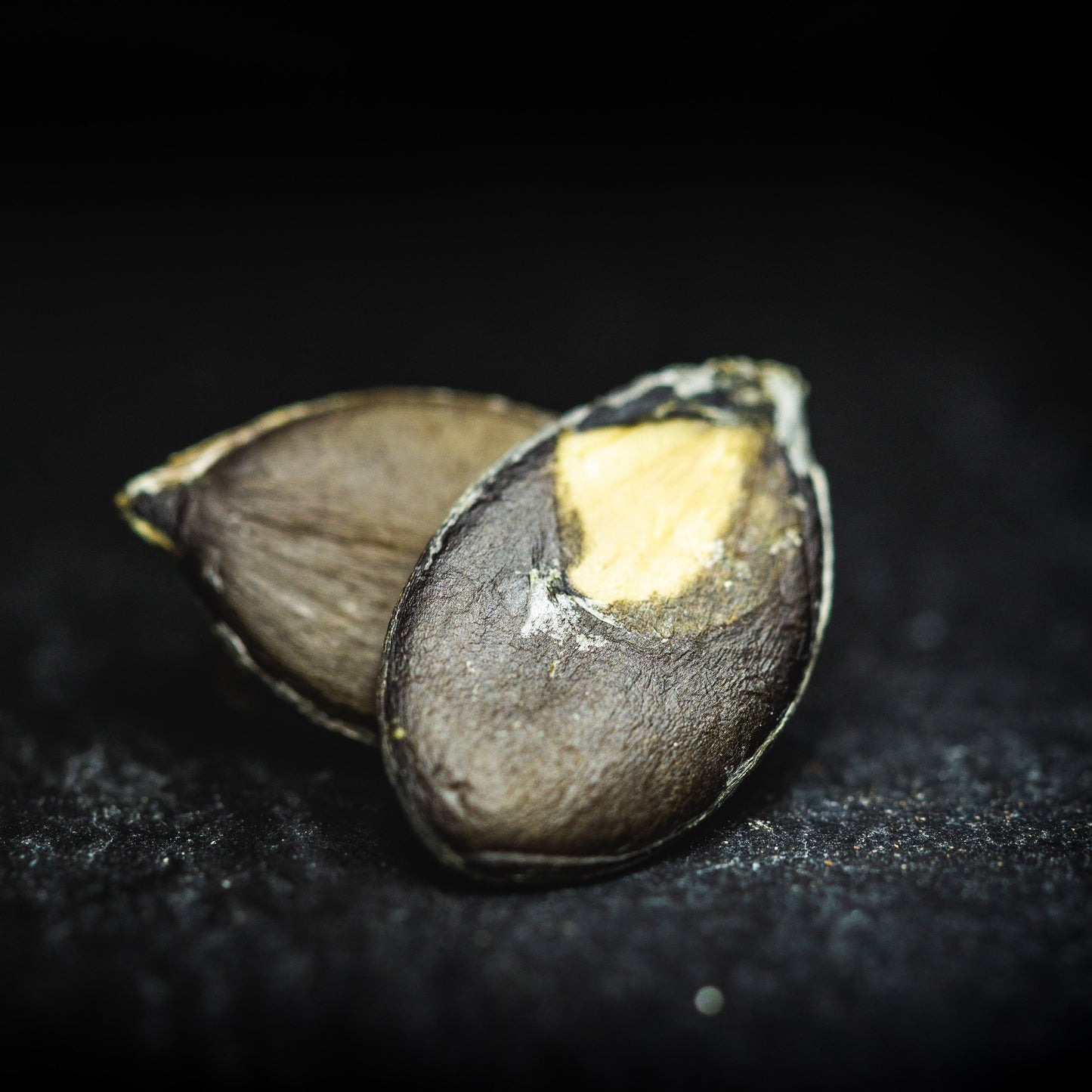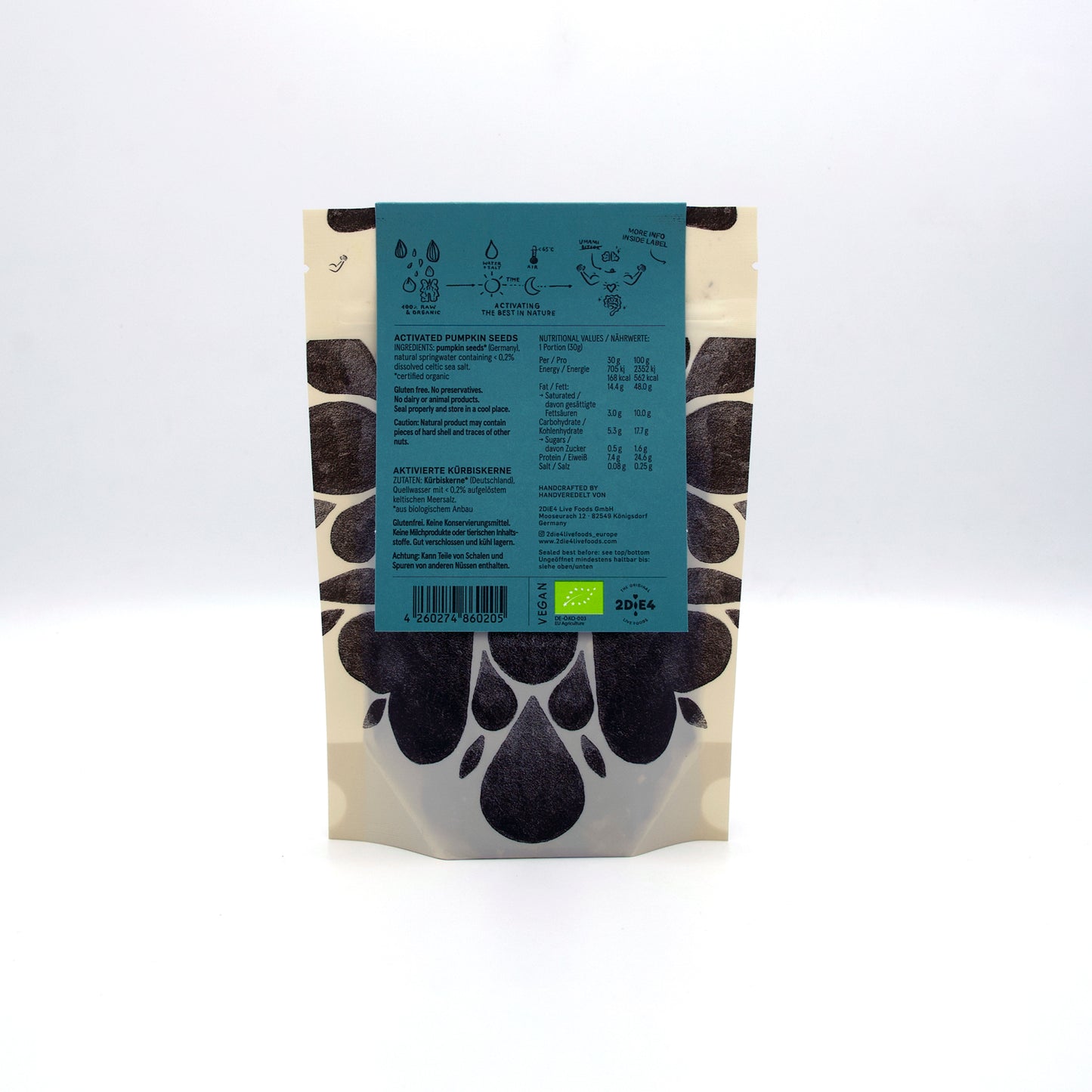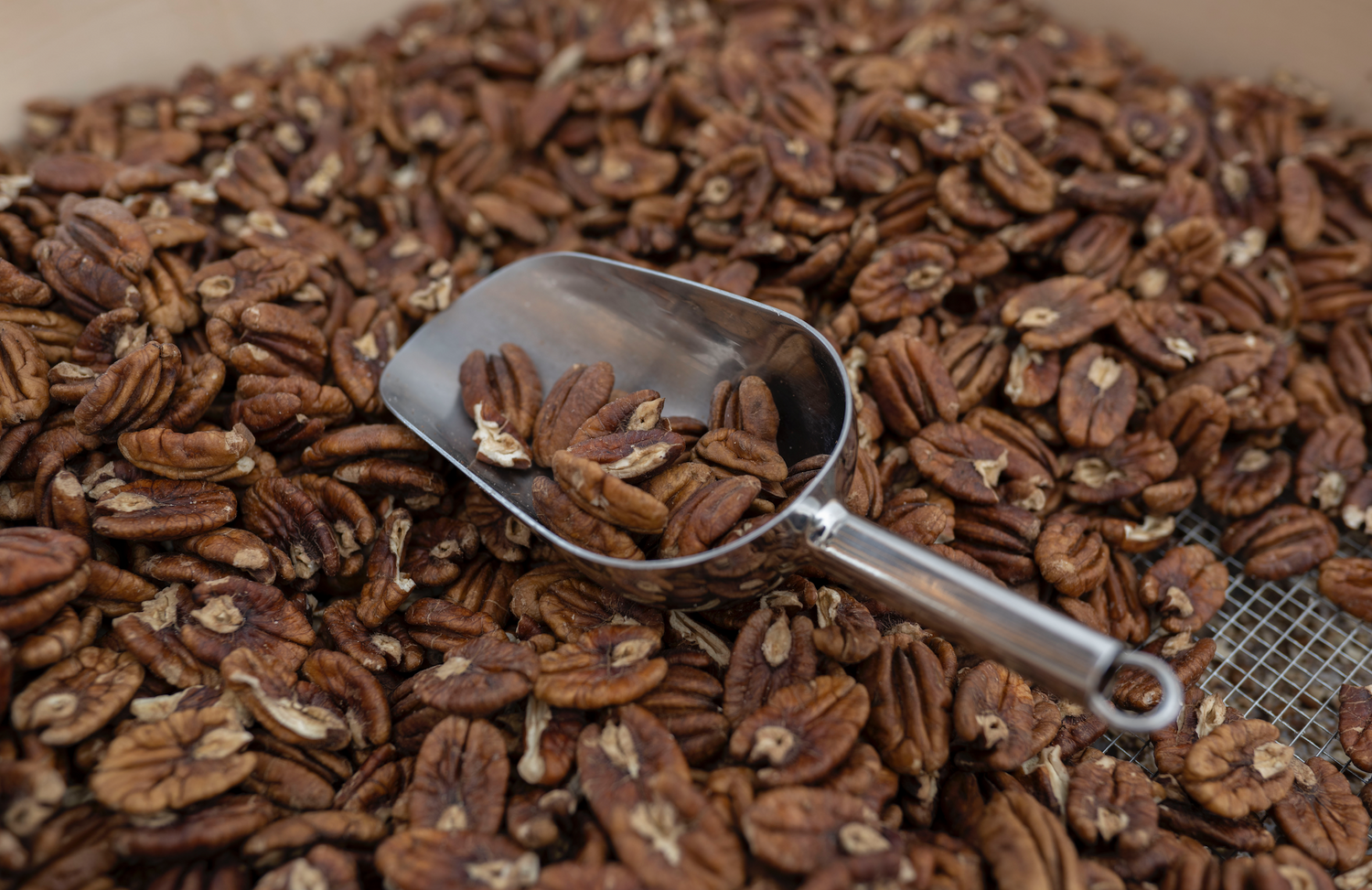 Learn more about our organic nuts
Only the best quality, from family owned farms and from controlled organic cultivation. Activated and refined in Bavaria - simply 2DiE4.
Discover more