2DiE4 Live Foods
Activated Organic Brazil Nuts
Regular price

Sale price

8,90 €

Unit price

89,00 €

per

kg
Brazils from controlled organic cultivation
Activated.
Gluten-free.
Vegan.
Free of preservatives.
Handcrafted in Bavaria.
Ingredients: Brazil nuts* (Amazon rainforest, Bolivia), spring water with <0.2% dissolved Celtic sea salt.
*from organic farming
Store in a cool, tightly sealed place.
Warning: May contain parts of shells and traces of other nuts.
Nutritional values
Brazil Nuts · Your Benefits
Brazil nuts from organic cultivation in Bolivia. What sets Brazil nuts apart is their high selenium content, which is beneficial for skin, hair, the immune system, and the thyroid gland. They also contain numerous minerals, high-quality plant-based protein, and about 50-60% healthy unsaturated fats.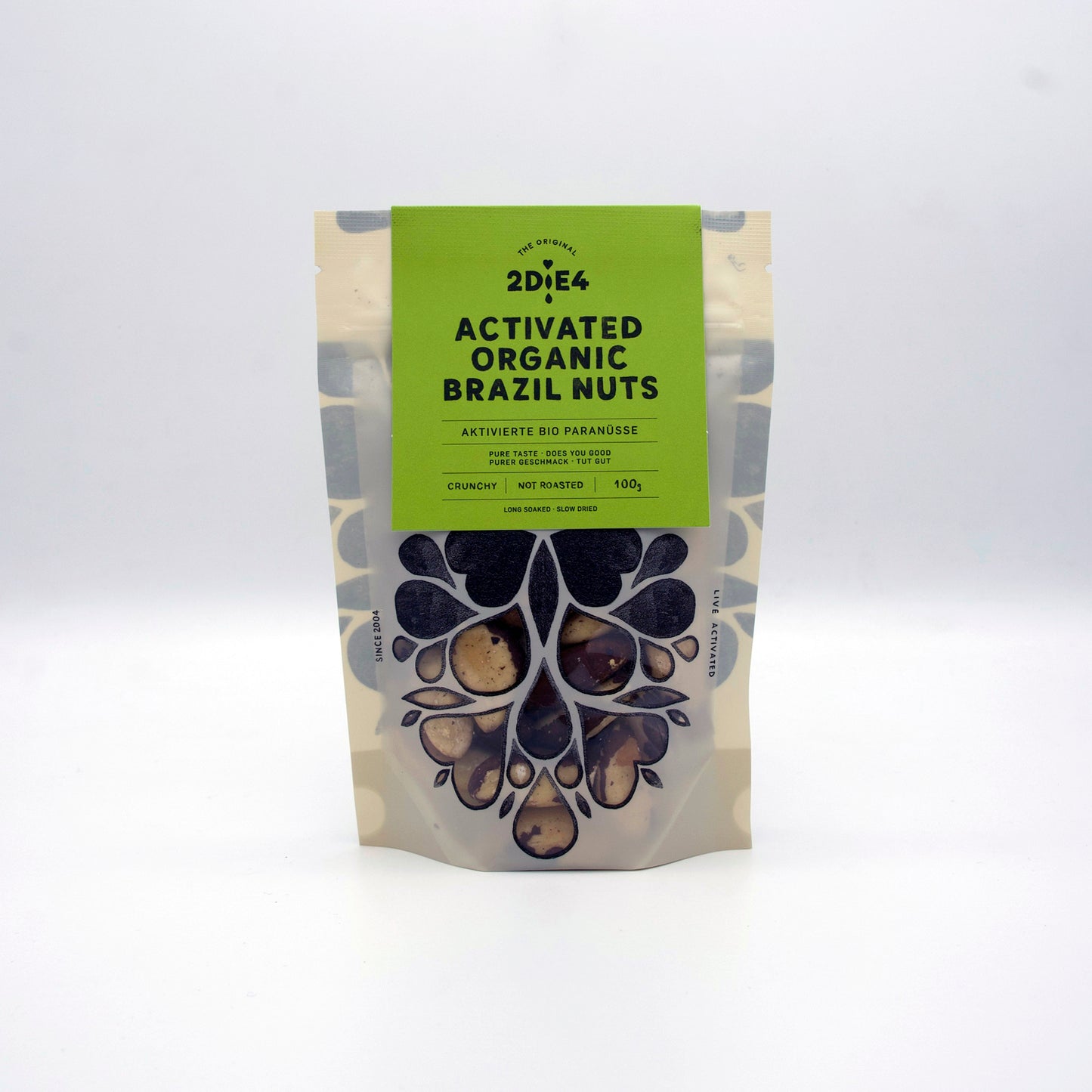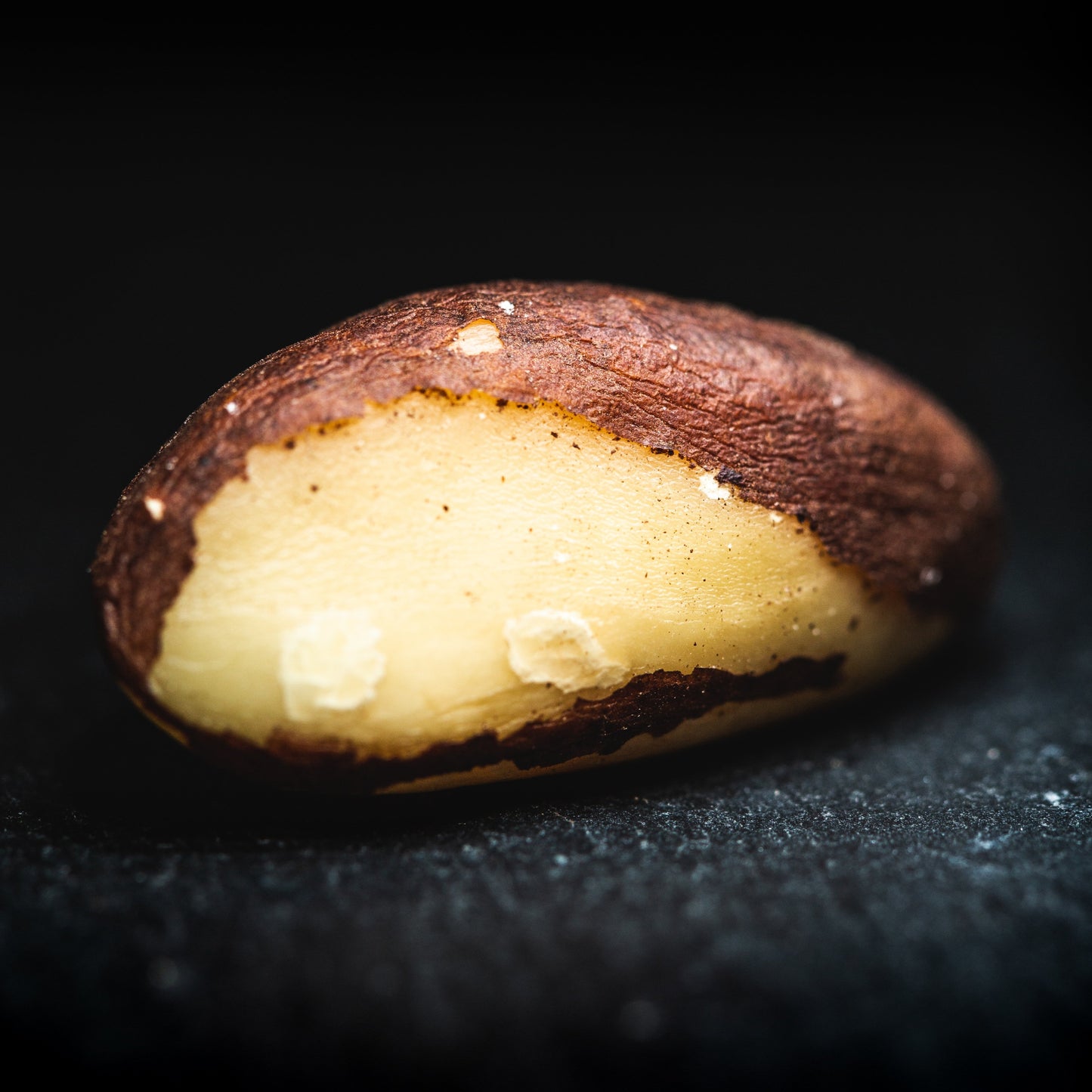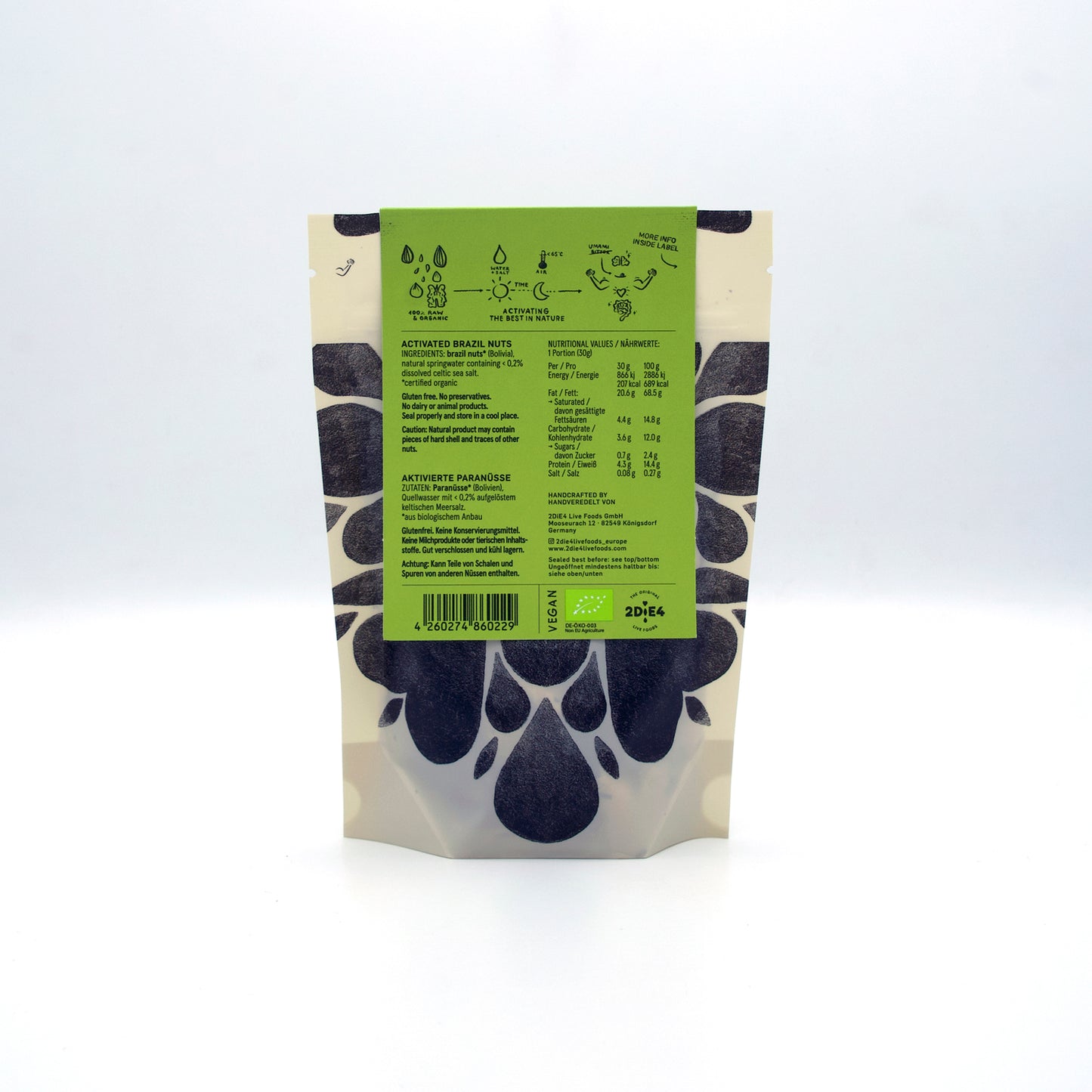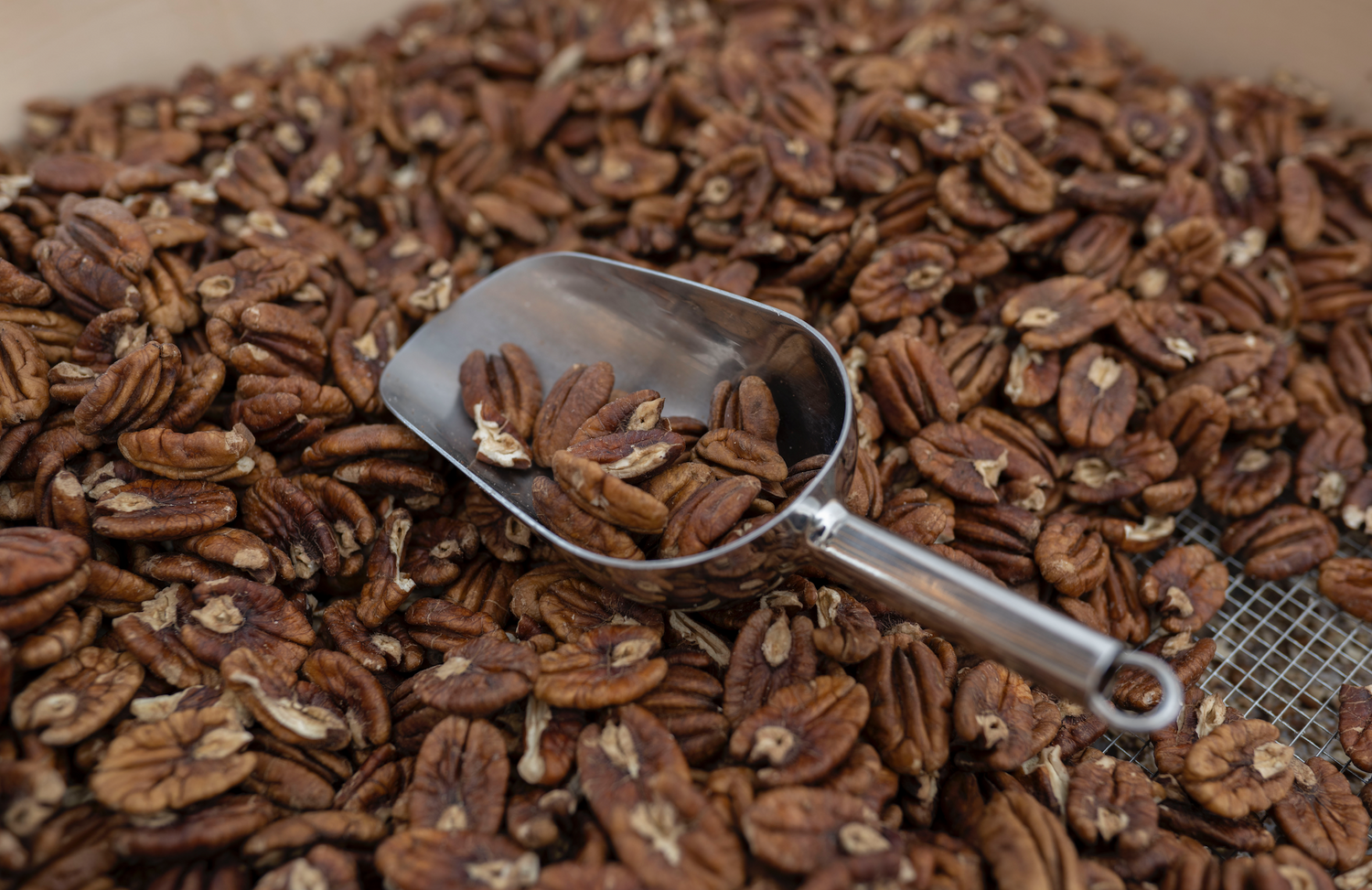 Learn more about our organic nuts
Only the best quality, from family owned farms and from controlled organic cultivation. Activated and refined in Bavaria - simply 2DiE4.
Discover more